Adofo Minka, Public Defender, Hinds County Public Defender Office, @adofominka
Adofo Minka is a founding member of Cooperation Jackson, an emerging network of worker-owned cooperative enterprises that is focusing on organizing working class people around building a solidarity economy in Jackson, MS. As a part of his work with Cooperation Jackson he is a lead organizer with an emerging human rights project that the organization has undertaken with a host of other local organizations, the Jackson Human Rights Institute (JHRI). The Focus of the JHRI is developing a Human Rights Charter for the city of Jackson and getting the city to establish a Human Rights Commission through a people centered human rights process that will include mass education, policy development and advocacy. This process will help to ensure that the city protects, respects, and fulfills the basic human rights and dignity of all of its residents. Adofo is also a activist member of the Malcolm X Grassroots Movement in Jackson, MS.
Ajamu Baraka, Veteran Organizer, Founding Executive Director, US Human Rights Network
.Ajamu Baraka is a veteran activist and organizer. He is currently an associate fellow at the Institute for Policy Studies in Washington, DC and an editor and columnist for Black Agenda Report. Baraka was founding executive director of the US Human Rights Network (USHRN) from July 2004 until June 2011. He has also served on the boards of various national and international human rights organizations, including Amnesty International (USA) and the National Center for Human Rights Education. He is currently on the boards of the Center for Constitutional Rights; Africa Action; Latin American Caribbean Community Center; Diaspora Afrique; and the Mississippi Workers' Center for Human Rights
Alfred Marshall, Organizer, New Orleans Workers Center for Racial Justice
Alfred Marshall is an organizer with Stand with Dignity, a project of the New Orleans Workers' Center for Racial Justice, a grassroots membership organization of structurally un- and under-employed Black workers in New Orleans. In 2011, when Mr. Marshall saw that he and other Black workers were being denied employment redeveloping their community, the B.W. Cooper public housing project, he began organizing his community, ultimately winning jobs for over 50 workers, raising wages, and developing strategies to enforce local hiring. Mr. Marshall's work has included developing strategies to enforce HUD Section 3 hiring requirements, winning a Ban the Box and family reunification policy at the Housing Authority of New Orleans, and serving as a Community Evaluation Commissioner to develop innovative new strategies for public contracting through the redevelopment of the Louis Armstrong New Orleans International Airport. With Stand, he currently leads a #BlackWorkersMatter campaign, fighting for full an fair employment and career ladders for Black workers in New Orleans, where 52 percent of Black men are out of work. As a life-long New Orleanian, former public housing resident, and through his own experiences with the prison industrial complex, Mr. Marshall understands deeply the challenges facing un- and under-employed Black workers in New Orleans. He was trained at the Seafarers International Union School of Seamanship in Baltimore.
Alisha Williams, Attorney, Urban Justice Center/Sylvia Rivera Law Collective
Alisha has been a member of Sylvia Rivera Law Project's core collective since 2009 and served as a staff attorney and Director of the Prisoner Justice Project 2012-2014. As a staff attorney, Alisha was able to engage in community organizing for prison abolition while seeking immediate institutional changes to provide access to safer correctional housing for trans community members. Alisha is now a Senior Staff Attorney at the Urban Justice Center's Peter Cicchino Youth Project where she works with homeless or street-involved queer and trans youth. Through her own writing and speaking engagements, she seeks to center the voices of incarcerated trans people.
Amanda Alexander, Attorney, Michigan Law - Child Advocacy Law Clinic
Amanda Alexander is a Soros Justice Fellow and attorney in the University of Michigan Law School Child Advocacy Law Clinic. She is founding director of the U of M Law School Prison & Family Justice Project, which serves families divided by incarceration and the foster care system using a combination of direct representation, know-your-rights education, targeted litigation, and advocacy. The project works with people in prison and their families to reduce the impact of incarceration and to promote family reunification and successful reentry.
Amelia Hayes, Organizer, Ohio Students Association, @AmeliaJHayes
Amelia Hayes was born and raised in Columbus, Ohio. She graduated from Otterbein University, a small liberal arts college in Westerville, Ohio in 2012. She was a legislative aide in the Ohio House of Representatives for over 2 years and recently transitioned into an Outreach Coordinator with Policy Matters Ohio. She is an organizer with the Ohio Student Association and works on issues ranging from racial justice to transit equity to leadership development. She currently lives in Cleveland with her husband and their dog.
Andrea Ritchie, Senior Policy Counsel & Soros Fellow, Streetwise & Safe, @dreanyc123
Andrea Ritchie is a Black lesbian police misconduct attorney and organizer who has engaged in extensive research, writing, litigation, organizing and advocacy on profiling, policing, and physical and sexual violence by law enforcement agents against women, girls and lesbian, gay, bisexual and transgender (LGBT) people of color over the past two decades. In 2014 she was awarded a Senior Soros Justice Fellowship to engage in documentation and advocacy around profiling and policing of women of color – trans and not trans, queer and not queer.
Over the past 5 years Andrea helped found and coordinate Streetwise & Safe (SAS), www.streetwiseandsafe.org, a leadership development initiative aimed at sharing "know your rights" information, strategies for safety and visions for change among LGBT youth of color who experience of gender, race, sexuality and poverty-based policing and criminalization, and now serves as the organization's Senior Policy Counsel. As such, she serves on the steering committee of Communities United for Police Reform (CPR), www.changethenypd.org, a city-wide campaign to challenge discriminatory, unlawful and abusive policing practices in New York City led by grassroots community groups, legal organizations, policy advocates and researchers from all five boroughs.
Andrea is co-author of Queer (In)Justice: The Criminalization of LGBT People in the United States (Beacon Press 2011), www.queerinjustice.com, and of A Roadmap for Change: Federal Policy Recommendations for Addressing the Criminalization of LGBT People and People Living with HIV, published by the Center for Gender and Sexuality Law at Columbia Law School in 2014, and Surviving the Streets of New York: Experiences of LGBTQ Youth, YMSM, and YWSW Engaged in Survival Sex, published by the Urban Institute.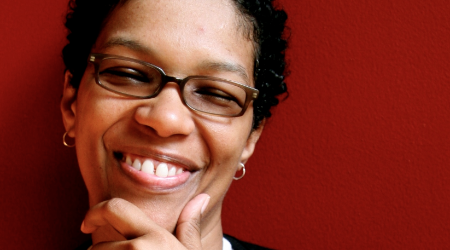 Rev. Angel Kyodo Williams, Founder/Senior Fellow, Center for Transformative Change, @ZenChangeAngel
Rev. angel Kyodo williams Sensei, is an author, maverick spiritual teacher, master trainer and founder of Center for Transformative Change. She has been bridging the worlds of personal transformation and justice since the publication of her critically-acclaimed book, Being Black: Zen and the Art of Living With Fearlessness and Grace. Ordained as a Zen priest, she recently became the second black woman recognized as a teacher in her lineage. angel is a social visionary that sees Transformative Social Change: applying inner awareness practice to broad-based social change, as America's next great movement. She is an early shaper and leading voice in that work and coined the name for the field. For over 15 years, she has deeply invested her time and energy to putting into practice her unwavering belief that the key to transforming society is transforming our inner lives. She has developed comprehensive systems for illuminating both practical personal change and the profoundly liberating potential of mindfulness, yoga, and somatic practices coupled with wisdom teachings. angel envisions the building of a presence-centered social justice movement as the foundation for personal freedom, a just society and the healing of divisions of race, class, faith and politic. Her work has been widely covered by such publications as New York Times, Boston Globe, Ms., Essence, Buddhadharma, Village Voice, and on the Oxygen Channel.
Barbara Ransby, Historian/Writer/Activist, Author of Ella Baker & The Black Freedom Movement, @BarbaraRansby
Barbara Ransby is a historian, writer and longtime activist. She is currently a Professor in African American Studies, Gender and Women's Studies and History at University of Illinois at Chicago where she directs the Social Justice Initiative. She is also Editor of Souls: A Critical Journal of Black Politics, Culture and Society published quarterly. Barbara Ransby is author of the award-winning biography, Ella Baker and the Black Freedom Movement: A Radical Democratic Vision. She also recently published Eslanda: The Large and Uncovential Life of Mrs. Paul Robeson. She was a student leader in the U.S. anti-Apartheid movement in the 1980s, co-founded African American Women in Defense of Ourselves in 1991 and was co-convener of the Black Radical Congress in 1998. She is a member of Ella's Daughters, a network of women activists, artists and scholars working in Ella Baker's tradition, and is a part of the editorial advisory committee of the London based journal, Race and Class.
Bret Grote, Legal Director, Abolitionist Law Center
Bret Grote is the Legal Director and co-founder of the Abolitionist Law Center, a public interest law firm dedicated to the end of race and class-based mass incarceration. He was the Isabel and Alger Hiss Racial Justice Fellow at the Center for Constitutional Rights in 2012. He graduated from the University of Pitt Law School in May 2013 and was recognized as the school's Distinguished Public Interest Scholar.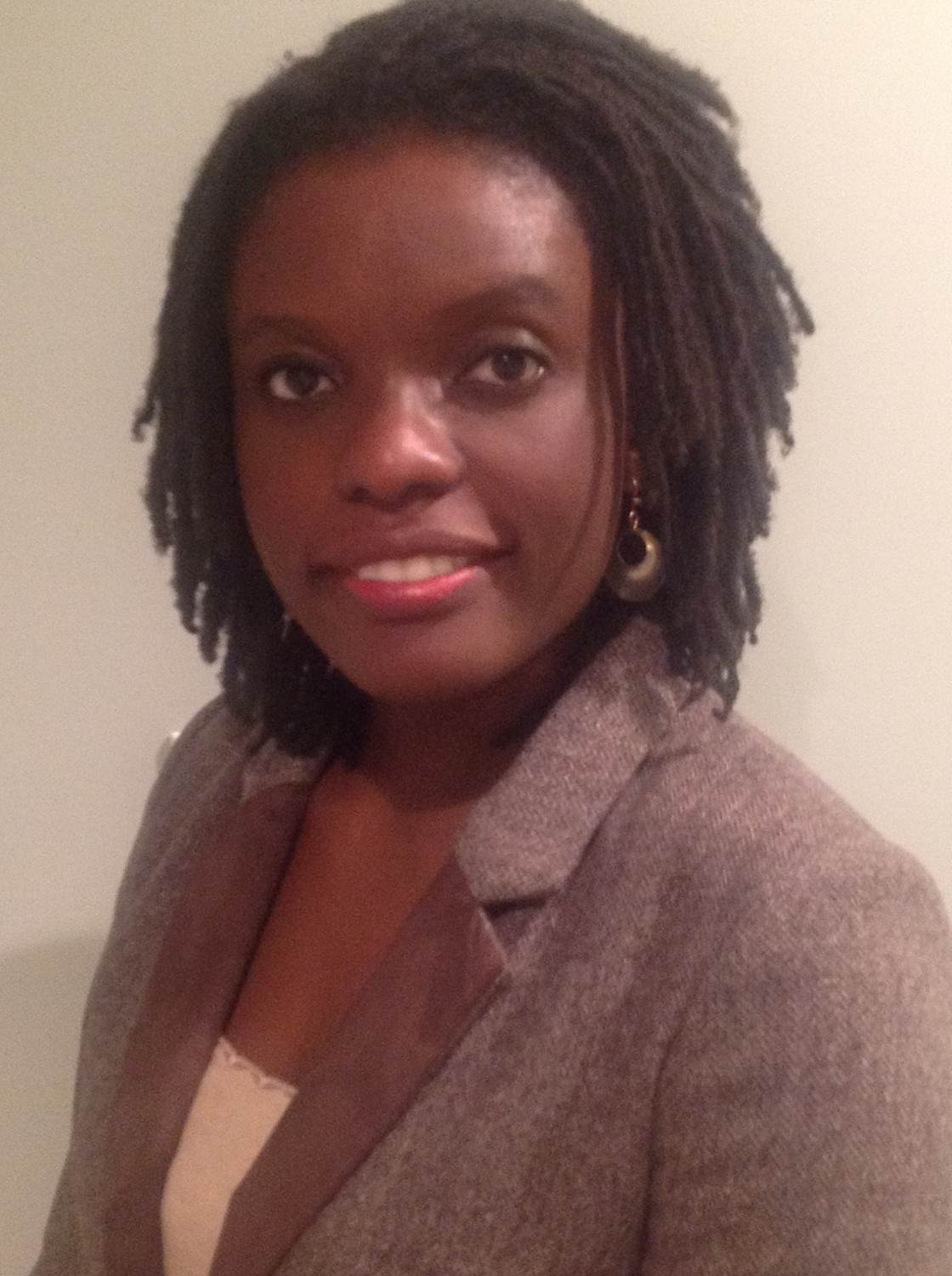 Bukky Gbadegesin, Member, Organization For Black Struggle
As a member of the Organization for Black Struggle (OBS), Bukky Gbadegesin has done communications, economic development, community programming, canvasing campaigns, and united front work for OBS. She is also a core member of the affiliate group Sistahs Talkin' Back (STB) which focuses on violence against women, reproductive justice, and prison-industrial complex.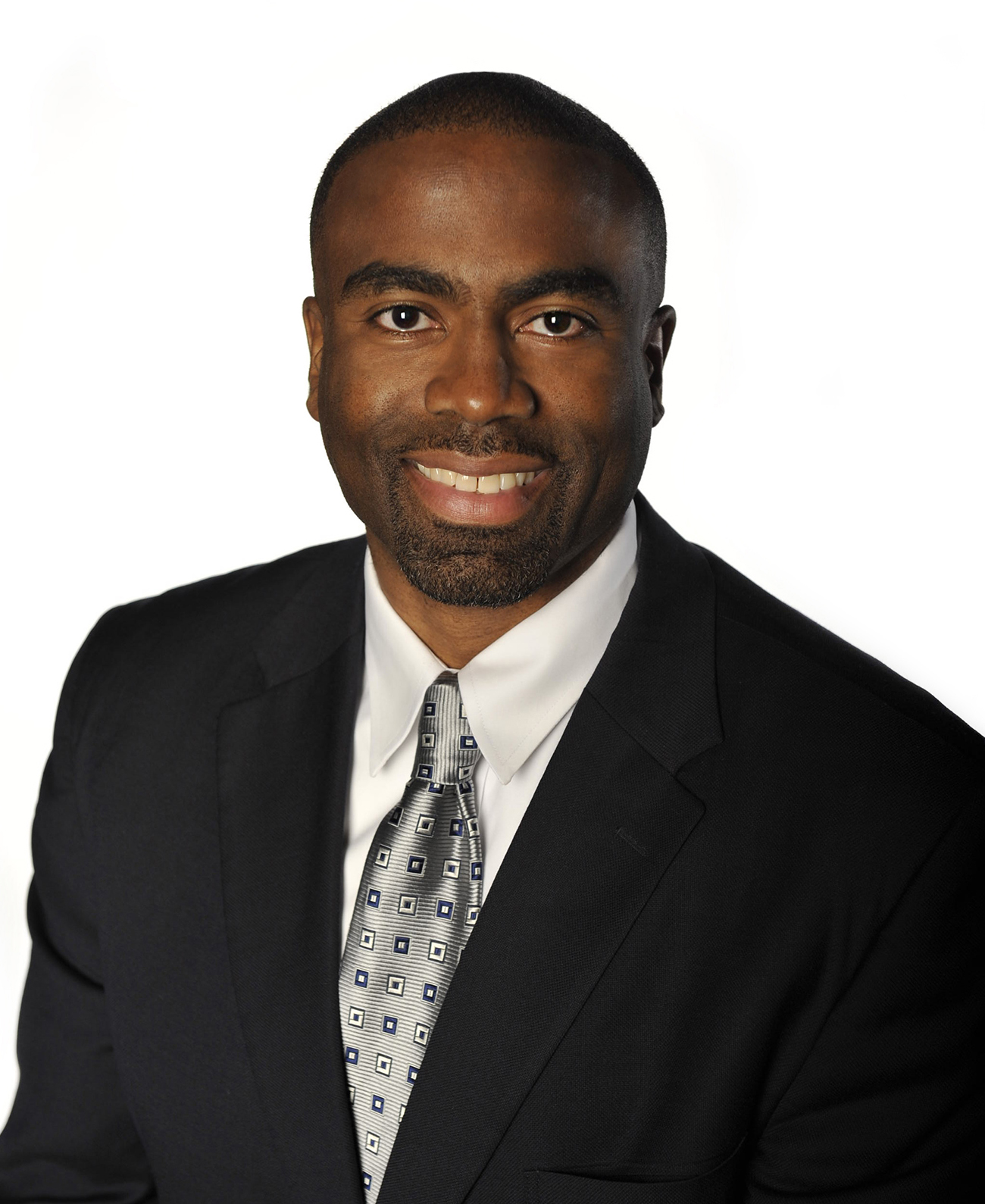 Daryl V. Atkinson, Senior Staff Attorney, Southern Coalition for Social Justice
Daryl V. Atkinson is a Senior Staff Attorney at the Southern Coalition for Social Justice (SCSJ) where he focuses on drug policy and criminal justice reform issues, particularly removing the legal barriers triggered by contact with the criminal justice system. In 1996, Daryl pled guilty to a first-time, non-violent, drug crime and served 40 months in prison. Since his release, Daryl completed college and law school and has become a zealous advocate for second chances for people with criminal records.
Donald Anthonyson, Organizer, Families For Freedom
Donald Anthonyson was born in Antigua. He is involved in civil society and social issues in Antigua and the Caribbean. He is a member and past president of the Environmental Awareness Group (EAG), the largest environmental group in the Eastern Caribbean. He is also a member of the NGO Network (ANU), which he has represented at forums including the CARICOM Heads of Government meetings and the EU/ACP trade and development meetings. He is also involved in community organizing of the Antiguan Diaspora in New York. Donald migrated to the US in 1979 and has been involved in various social issues ranging from police brutality (Elenanor Bumphus Justice Committee) and anti-racial responses (NYASA) to immigration. At Families For Freedom, Donald was a former Board member and led the efforts of the International Deportee Justice Campaign and produced for their monthly radio show on 99.5 FM WBAI.
Ed Whitfield, Co-Managing Director, Fund for Democratic Communities/Southern Grassroots Economies Project
Ed Whitfield is a social critic, writer and community activist who has lived in Greensboro since 1970. He is co-Managing Director of the Fund for Democratic Communities.
Originally from Little Rock, Arkansas, Ed's political activism started with attending Little Rock Central High School and beginning to do anti-war work as a teenager. Ed retired after 30 years in industry before becoming involved with philanthropy. He now speaks and writes on issues of cooperatives and economic development while continuing to be interested in issues of war and peace, as well as education and social responses to racism. Ed serves on the boards of Carolina Common Enterprise and Highlander Research and Education Center.
Edward A. Hailes, Jr., General Counsel/Managing Director, Advancement Project
Edward A. Hailes, Jr., is a seasoned civil rights attorney and an ordained Baptist minister. He serves as Managing Director and General Counsel for Advancement Project, a national policy and legal action group that creates strategies for achieving universal opportunity and a racially just democracy. Hailes previously directed Advancement Project's Power and Democracy Program, including coordinating its Voter Protection Program. He also directed the VA Voter Restoration Initiative, which works with VA community partners to eliminate the unjust barriers people with felony convictions face in regaining the right to vote and a voice in our democracy.
Fahd Ahmed, Executive Director, Desis Rising Up & Moving (DRUM), @DesisRisingUp
Fahd Ahmed came to the United States from Pakistan as an undocumented and working-class immigrant in 1991. He has been a grassroots organizer on the issues of racial profiling, immigrant justice, police accountability, and national security over the last 15 years. Fahd has been active with DRUM (Desis Rising Up & Moving) since 2000, when he had family members facing deportation, entrapment, and incarceration as part of the War on Drugs. Within DRUM, Fahd co-led the work with Muslim, Arab, and South Asian immigrant detainees before, and immediately after 9/11, by coordinating the detainee visitation program. Over the last 4 years, as the Legal and Policy Director at DRUM, Fahd ran the End Racial Profiling Campaign and brought together the coalitions working on Muslim surveillance, and stop and frisk, to work collaboratively to pass the landmark Community Safety Act. Fahd recently became the Executive Director of DRUM.
Gay McDougall, Professor, Fordham Law School/Independent Expert, UN Committee on the Elimination of Racial Discrimination
Gay J. McDougall served as the first United Nations Independent Expert on Minority Issues from 2005 to 2011. She was executive director of the international NGO Global Rights from 1994 to 2006. From 1997 to 2001, she served as an Independent Expert on the UN treaty body that oversees compliance with the International Convention on the Elimination of All Forms of Racial Discrimination, during which time she negotiated the adoption of General Recommendation XXV on the Gender Dimensions of Racial Discrimination, which requires governments to report explicitly on the situation of women impacted by racial discrimination. She played a leadership role in the UN Third World Conference Against Racism.
As Special Rapporteur on the issue of systematic rape and sexual slavery practices in armed conflict when she served on the UN Sub-Commission on Promotion and Protection of Human Rights (1995 to 1999), she led that body in calling for international legal standards for the prosecution of such acts.
She was one of five international members of the South African governmental body established through the multi-party negotiations to set policy and administer the country's first democratic, non-racial elections in 1994, resulting in the election of President Nelson Mandela and the transition from apartheid. For 14 years prior to that appointment, she served as director of the Southern Africa Project of the Lawyers' Committee for Civil Rights Under Law. In that capacity, she worked with South African lawyers to secure the release of thousands of political prisoners.
McDougall was the Robert Drinan Visiting Professor in Human Rights at the Georgetown University Law Center from 2011 to 2012. She was a Distinguished Scholar in Residence at the American University Washington College of Law from 2006 to 2008 and a professor in the annual Academy on Human Rights and Humanitarian Law at the American University.
In 1999, McDougall was a recipient of the coveted MacArthur "Genius" Award. She has also received the Butcher Medal of the American Society of International Law for outstanding contributions to human rights law and the Thurgood Marshall Award of the District of Columbia Bar Association among numerous other national and international awards.
She received a J.D. from Yale Law School and an LL.M. from the London School of Economics and Political Science. She has Honorary Doctors of Law degrees from Georgetown University Law Center, the School of Law of the City University of New York, and Agnes Scott College.

Gloria Richardson, Leader of the Cambridge Movement, Civil-Rights veteran
Gloria Richardson (born 1922) is a civil rights activist and was a leader of the Cambridge Movement in Cambridge, Maryland, in the 1960s. Richardson received a B.A. in sociology from Howard University in 1942. The Cambridge Movement began as a civil rights effort, with activists from outside the region and black Cambridge residents sitting in at segregated movie theaters, bowling alleys and restaurants. The movement evolved into a battle for the economic rights of Cambridge citizens, many of whom were faced with low wages and unemployment. She helped organize the Cambridge Nonviolent Action Committee, the only non-student-led affiliate of the Student Nonviolent Coordinating Committee. The Cambridge Movement's focus on social justice and its use of armed self-defense tactics have been cited as signaling the beginning of the Black Power phase of the civil rights movement. Richardson has worked for the National Council for Negro Women, Harlem Youth Opportunities Unlimited and Associated Community Teams, and the New York City Department for the Aging.
Heber M. Brown III, Pastor, Pleasant Hope Baptist Church/Black Church Security Network, @HeberBrown
Reverend Heber Brown grew up in a family of preachers, church musicians and vocalists, an upbringing that helped him to discover his passion to serve God and community. He earned a BS in psychology from Morgan State University and his Master of Divinity degree from the Samuel DeWitt Proctor School of Theology at Virginia Union University in Richmond in 2005. Shortly thereafter, he was ordained in the Baptist Church.
Today, Rev. Brown serves as pastor of Pleasant Hope Baptist Church in North Baltimore. He works alongside a variety of community organizations that address issues such as homelessness, poverty, racism, worker's rights, environmental justice, peacemaking, and national/international social justice concerns. He is a regular voice in local media outlets and for nearly 5 years has explored the intersection of religion, policy and activism on his blog, Faith in Action. He is the recipient of the Ella Baker Freedom Fighter Award, the Kingdom Ambassador Award, and in 2007, The Baltimore Afro American mewspaper identified Pastor Brown as one of the "25 Under 40 Emerging Black History Leaders." However, he says his greatest achievement is being a husband and a father. He and his lovely wife, Chante' are the proud parents of one son, Heber M. Brown, IV.

Jaribu Hill, Executive Director, Mississippi Workers Center For Human Rights
Jaribu Hill is the Founder of the Mississippi Workers' Center for Human Rights and the Southern Human Rights Organizers' Conference (SHROC) and is a human rights attorney and a veteran community organizer. Hill is a former Director of CCR South and during her tenure, won a permanent judgment against the Christian Knights of the Ku Klux Klan in Columbia, South Carolina. She is a LDF cooperating attorney and serves as local counsel in a school desegregation lawsuit against Western Line School District in Greenville, MS. Hill is an international human rights spokesperson and cultural artist. Hill is the author of Knowledge is Power, a "Know Your Rights" manual and co-author of the Black College Guide.
Jeanne Theoharis, Professor/Historian, Author of The Rebellious Life of Rosa Parks, @JeanneTheoharis
Jeanne Theoharis is Distinguished Professor of Political Science at Brooklyn College of the City University of New York. She is the author of numerous books and articles on the civil rights movement and contemporary politics of race in the US, including the much-acclaimed biography The Rebellious Life of Mrs. Rosa Parks, which won a 2014 NAACP Image Award. She is co-founder of Educators for Civil Liberties.
Joey Mogul, Attorney/Partner, People's Law Office, @JoeyMogul
Joey L. Mogul is a partner at the People's Law Office. Mogul's practice focuses on representing people who have suffered from police and other governmental torture, abuse and misconduct in civil rights cases, and defending individuals in criminal and capital cases. Mogul also teaches and directs the Civil Rights Clinic at DePaul University College of Law.
Mogul has sought justice for Chicago Police torture survivors for the last fifteen years, representing torture survivors in their criminal post-conviction proceedings and in federal civil rights cases. Mogul also successfully presented the cases to the UN Committee Against Torture (CAT) and the Human Rights Committee in Geneva, Switzerland in 2006, obtaining a specific finding from the CAT calling for the prosecution of the perpetrators and accountability in these cases.
For the past nine years, Mogul has represented a class of over 800 people falsely arrested en masse at an anti-Iraq war demonstration in Chicago on March 20, 2003, and successfully argued the case in the Seventh Circuit Court of Appeals. Vodak v. City of Chicago, et al., 639 F.3d 738 (2011). Mogul also co-coordinated the NLG mass defense of individuals arrested at this and other anti-war protests, and successfully obtained an acquittal on behalf of the only person arrested and forced to trial on charges stemming from the March 20, 2003 protest.
Mogul frequently represents lesbian, gay, bisexual, transgender and queer (LGBTQ) people in criminal court and civil rights proceedings involving police and prison misconduct, abuse, rape and torture. Mogul's activism has included securing organizational support from LGBT individuals and organizations for, and spearheading campaigns on behalf of, capital defendants who have been wrongfully convicted and sentenced to death based on homophobic, transphobic and sexist arguments. Mogul has spoken widely before both legal and popular audiences on the state's use of racist, homophobic and sexist arguments in criminal cases and has devised legal training to counter such efforts. Mogul is co-author of Queer (In)Justice: The Criminalization of LGBT People in the United States (Beacon Press 2011).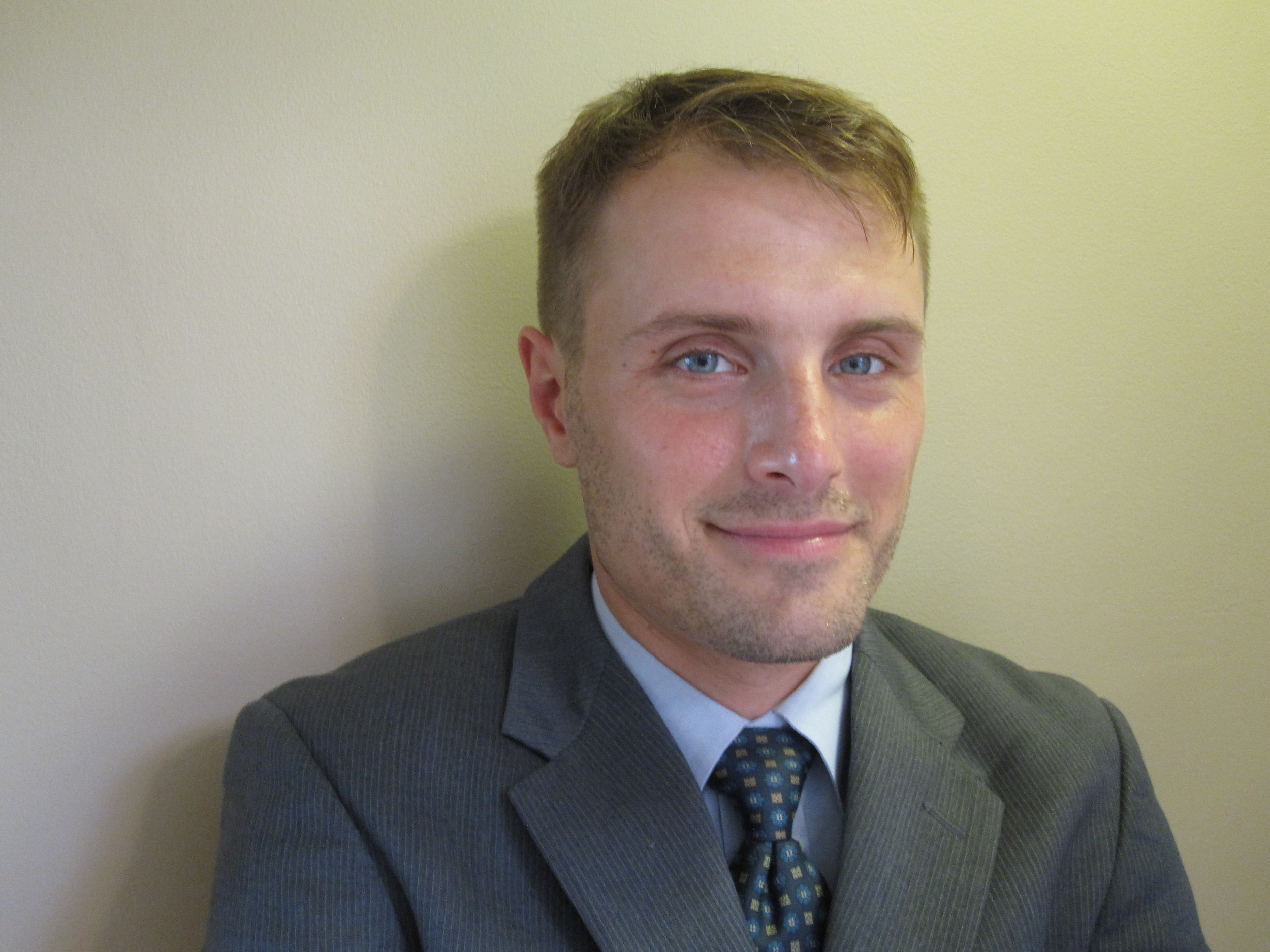 Jonathan Uss, Founder, Constitutional Communications Project
Jonathan Uss is the director of Constitutional Communications. He has led trainings for other attorneys as well as journalists, grantors and technologists on cyber security, privacy rights, and attorney client communications. In addition, he has provided training for civil society leaders from fifteen countries at the Escola Nacional Florestan Fernandes (ENFF), in Brazil. Prior to founding Constitutional Communications, Jonathan spent a decade as a community organizer with San Francisco Women against Rape, Education Not Incarceration and the Hudson Valley Community Coalition. After graduating from CUNY Law School, he worked with formerly incarcerated people at the Fortune Society.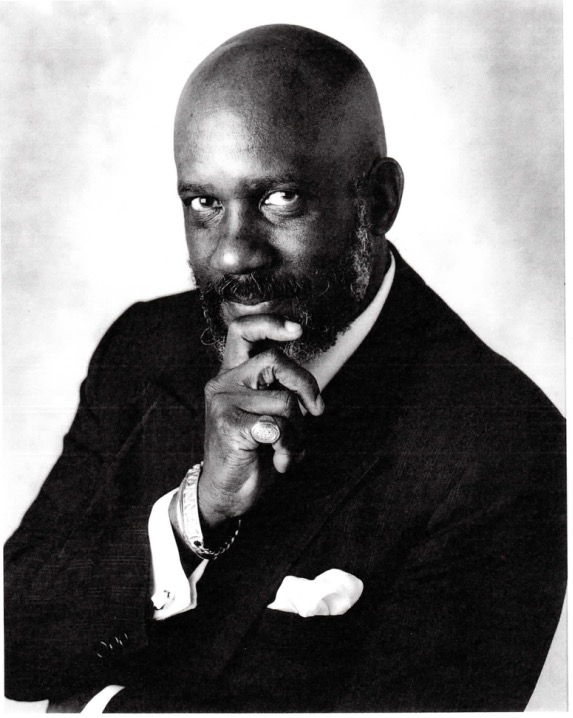 Lennox Hinds, Senior Partner, Stevens, Hinds & White, P.C.
Lennox S. Hinds is a Professor of Law and former Chair of the Administration of Justice Program, Rutgers University, New Brunswick, New Jersey. A graduate of The City College of New York and Rutgers Law School, he was awarded the law school's J. Skelly Wright Award for contribution to civil rights. He was a Charles H. Revson Fellow, Center for Legal Education and Urban Policy, City College of New York 1979-1980. In addition to his practice as a criminal defense andinternational human rights lawyer, he was Nelson Mandela's US attorney and is counsel in the US to the Government of South Africa, the African National Congress (ANC) of South Africa and (SWAPO) of Namibia. He is the permanent Representative to the United Nations for the International Association of Democratic Lawyers.
Before joining Stevens, Hinds and White, PC, as its senior partner, with law offices in New York, New Jersey, Great Britain, and Johannesburg, Hinds served for many years as National Director of the National Conference of Black Lawyers of the US and Canada. He has represented a number of politically unpopular clients, including Assata Shakur (Joanne Chesimard), the New York 8 and victims of police brutality and other governmental lawlessness including COINTELPRO.
Hinds has traveled, written, and lectures extensively in Africa, Europe, Asia and North America on international human rights issues and on the impact of racism on the operation of the law particularly the criminal justice systems of the US. He has published and taught about crimes against humanity under international law for more than two decades and has presented expert testimony on the Crimes Against Humanity of the Apartheid Regime before the Truth and Reconciliation Commission in Johannesburg, South Africa presided over by Archbishop Desmond Tutu. He is now Vice President of the International Association of Democratic Lawyers with jurist members throughout the world. He is admitted to practice before the Unites States Supreme Court, the International Criminal Court for Rwanda (ICTR), the International Criminal Court for Yugoslavia (ICTY), the Permanent International Criminal Court in TheHague and the Special Court for Sierra Leone.Most recently, Hinds has been appointed by the UN as lead counsel to represent the interest of defendants accused by the International Criminal Tribunal for Rwanda (ICTR) of genocide, crimes against humanity and other serious violations of international humanitarian law.
He is one of the few US attorneys appointed to the panel of defense lawyers by the United Nations. He has served on International Commissions of Inquiries and worked for the release of political prisoners in Asia, Africa, Europe and the Americas. He assisted in drafting the Luanda Convention on Mercenaries in Luanda, Angola in 1976.
Leonard Noisette, Justice Fund Program Director, Open Society Foundations, @lendogg
Leonard Noisette is the director of the Justice Fund for U.S. Programs at the Open Society Foundations. In this role, he leads the foundation's efforts to reduce mass incarceration, eliminate harsh punishment, and promote system accountability. Prior to joining the foundation, Noisette served as the longtime executive director of the Neighborhood Defender Service of Harlem, an innovative public defender office renowned for its development of community-based, full service representation of clients. He was a member of the Executive Session on Public Defense, sponsored by the Federal Bureau of Justice Assistance and the Kennedy School of Government.
Lisa Crooms, Professor, Howard University School of Law, @dean_lacr
Lisa Crooms-Robinson is the Associate Dean for Academic Affairs and Director of the Constitutional Law Center at Howard University School of Law. Her most recent publication is The Oxford Handbook of African American Citizenship, 1865-present (2012), of which she is a co-editor. Her current work-in-progress is an essay entitled, "Making All Black Lives Matter: Respectable Negroes, Disreputable Negresses, and the Search for Dignity." Crooms-Robinson received her B.A. in Economics from Howard University and her J.D. from the University of Michigan. She is a Fulbright Scholar, having spent time at the Norman Manley Law School at the University of the West Indies where she researched the relationship between gender, violence and law in the construction of Jamaican post-independence national identity.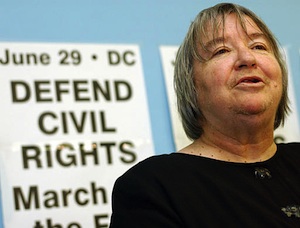 Lynne Stewart, People's Lawyer & former Political Prisoner
Lynne Stewart is a radical human rights attorney who has devoted her life to the oppressed – a constant advocate for the countless many deprived in the United States of their freedom and their rights. Lynne has been falsely accused of helping terrorists in an obvious attempt by the U.S. government to silence dissent, curtail vigorous defense lawyers, and install fear in those who would fight against the U.S. government's racism, seek to help Arabs and Muslims being prosecuted for free speech and defend the rights of all oppressed people. She was arrested in April 2002 and arraigned before Manhattan federal Judge John Koeltl, who also presided over her trial in 2004. She was convicted, and received a 28-month sentence in October 2006. However she was free on bail until 2009, when the government appealed the sentence. In late 2009 Lynne was re-sentenced to 10 years in federal prison. Lynne was freed from prison on December 31, 2013 and is now home with her family!
Mario Joseph, Managing Attorney, Bureau des Avocats Internationaux (Haiti)
Mario Joseph is a Haitian human rights attorney with over 20 years of experience helping marginalized Haitians fight for their rights and building the justice system's capacity to serve all Haitians. Since 1996, he has built the Bureau des Avocats Internationaux (BAI) in Port-au-Prince into Haiti's premier public interest law firm. Mario and his team defend and protect activists and journalists who are jailed or threatened, partner with grassroots women's groups to bring rape cases to trial, seek justice for the victims of the 1971-1986 Duvalier dictatorship and demand accountability from the United Nations for its reckless 2010 introduction of cholera into Haiti. The work includes combating police brutality and challenging racist practices with Haiti and against Haiti by the international community. BAI also trains the next generation of human rights lawyers and promotes civic engagement in rural communities.
Mark Winston Griffith, Executive Director, Brooklyn Movement Center
Prior to coming on staff at the Brooklyn Movement Center, Mark was on the Faculty of the CUNY Graduate School of Journalism and was most recently the field organizer for the MOVE NY campaign. A Central Brooklyn native, Mark Winston Griffith is the former Executive Director and Senior Fellow for Economic Justice at the Drum Major Institute for Public Policy, and the former co-director of the Neighborhood Economic Development Advocacy Project. In the early nineties he co-founded the Central Brooklyn Partnership and Central Brooklyn Federal Credit Union. He currently serves on the boards of the Brooklyn Cooperative Federal Credit Union, Center for an Urban Future, the Center for Working Families, Little Sun People and Free Speech TV. Mark loves spending time with his family, running the streets of New York like a steeplechase, and describing how he acquired the 18 inch scar that runs the length of his spine.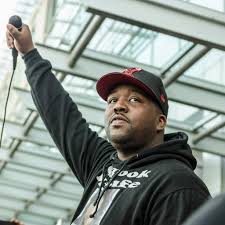 Martinez Sutton, Activist/Rekia Boyd's brother, @IAmRekiaBoyd
Martinez Sutton is anti-police brutality activist from Chicago, Illinois. He is the brother of Rekia Boyd who was murdered by a Chicago Police Detective on March 21, 2012. Rekia's case has since become a national issue which has sparked actions across the nation to highlight the under-reported cases of Black women and girls who are/were victims of police terror. Since her murder, Martinez dedicated his life to continuously fight for the rights of not only his sister, but for all women and girls who have fell victim to society's brutal norm. He is the founder of Rekia's Haven, a mentorship program based on developing youth to prepare them for a better tomorrow.
Mary Hooks, Field Organizer, Southerners On New Ground, @Maryhooks
Mary Hooks, Campaign Organizer
Mary Hooks joined the SONG team as a field organizer for the state of Alabama in March 2011. Her passion for helping people is reflected in her years of community service and mentoring. Mary's background is in Human Resources and holds a Master of Business Administration with a focus in Human Resources Management and recently obtained her Professional in Human Resources (PHR) certification. Though Mary is new to organizing, her personal story has prepared her for such a time as this. The chapters of her life begin with a life of poverty, being parentless, and shy. Eventually the story unfolds of a rebellious teenager who converts to a devoted Christian in Pentecostal church, who comes out as a lesbian and left without the support of her foster or church family and stricken with tons of Christian guilt. The climax of this story occurs when, in undergrad at a private Lutheran college, Mary begins to redefine her self and discovered a radical desire to be a catalyst for change in the world. Since then Mary has relocated to the hot shades of Atlanta, GA, and has found her niche in organizing with SONG, throwing dope parties and singing with the Juicebox Jubilees, a queer choir, created to provide a safe space for folks to gather their voices together, sip a little wine, and sing songs that uplift, inspire, and liberate. As she continues to navigate through movement work, she hopes that the folks she connects with are inspired to write their stories of self-determination, liberation, and love.
Miajia Jawara, Black Womyn Warrior, Urban Youth Collaborative
Miajia R. Jawara is a 17 year old rising Senior at A. Philip Randolph high school in Harlem, NY. Through a fellowship for high school students, Miajia worked with the Urban Youth Collaborative supporting the development of workshops and campaign actions. She took to the street with thousands of New Yorkers last summer in what was the first of many uprisings across the country. She is passionate about defending, uniting, educating, and uplifting the Black community.
Michael Tarif Warren, Attorney, Central Park Five
Michael Warren is an attorney in Brooklyn, New York. Mr. Warren works on criminal and civil cases, specializing in police misconduct. Previously, Mr. Warren was the Associate Director of the Juvenile Defense Project sponsored by the National Conference of Black Lawyers. He was the Assistant General Counsel of the NAACP's Special Contributor's Fund, and a staff attorney at the National Commission Against Discrimination in Housing. He earned a J.D. at Duquesne University School of Law.
Monifa Bandele, Steering Committee, Communities United For Police Reform - Senior Campaign Director, MomsRising.org - Member, Malcolm X Grassroots Movement, @monifabandele
Monifa Akinwole-Bandele is a blogger, human rights activist, community engagement consultant, and a co-founder and coordinator for 10 years of the Black August Hip Hop Project, an international activist/artist alliance, with ties in Cuba, South Africa, Tanzania, Venezuela and Brazil. Black August is one of the many programs of the Malcolm X Grassroots Movement (MXGM). As an activist with MXGM, Monifa works on issues of police brutality and political prisoners. Monifa currently serves as the food and economic security campaign director for MomsRising.org, an organization of more than one million members, and the senior training advisor for the National Coalition on Black Civic Participation (NCBCP). Prior to joining NCBCP she led a national campaign to expand voting rights to people with felony convictions in 15 states as the national field director for the Brennan Center for Justice Right to Vote Campaign (RTV) expanding voting rights to more than 250,000 people. A little known fact about Monifa is that her first husband was the artist formerly know as Prince!
Nadia Ben-Youssef, Attorney, Adalah - The Legal Center for Arab Minority Rights in Israel, @nadiaby
Nadia Ben-Youssef is a lawyer and human rights advocate serving as the first USA Representative for Adalah - The Legal Center for Arab Minority Rights in Israel. She has worked with Adalah since 2010, where she spent four years leading Adalah's international advocacy efforts on behalf of the Palestinian Bedouin community in the Naqab (Negev) in southern Israel. She returned to the states full time in 2014, where she is currently developing Adalah's US advocacy strategy to shape American discourse and to influence American policy and practice towards a human rights-based approach in Israel/Palestine. Nadia is a member of the New York State Bar and earned her JD from Boston College Law School with a concentration in Human Rights and International Justice. She also holds a BA in Sociology from Princeton University.
Nash Sheard, Legal Activist, Black Movement Law Project, @NaSh12
After helping to build and fortify legal support systems and infrastructure in New York, St. Louis and Baltimore, Nathan Sheard co-founded the Black Movement-Law Project. BMLP provides legal support training, and aids in the building of effective support infrastructure, to local communities throughout the country as they demonstrate against police brutality and systemic racism.
Growing up in New York, Nathan spent much of his formative years in both Long Island's "Gold Coast" and the Crown Heights Section of Brooklyn. The experience of biased policing in both settings laid the foundation for and motivates much of his work. In addition to his work with BMLP, Nathan continues to organize with Mutant Legal activist collective and to serve on the board and volunteer with Just Info (a 24-hour hotline providing no-cost legal information in New York City). Through these efforts Nathan has worked effectively to help activist and communities mitigate the damage of harmful interaction with law.
Nick Allen, Staff Attorney, Columbia Legal Services
Nick Allen is a staff attorney in the Institutions Project at Columbia Legal Services (CLS) in Seattle, Washington. He started at CLS as an Equal Justice Works Fellow addressing barriers to reentry created by legal financial obligations (LFOs) in Washington State. He continues to work on LFOs and other issues affecting people in and returning from Washington's jails and prisons, including juvenile transfer and sentencing laws. He received his J.D. from Seattle University School of Law.
Nikkita Oliver, Law Student, University Of Washington School of Law
"I believe in the power of community to heal, correct and find solutions for the broken systems and pain we see around us," said Nikkita Oliver, who refuses to sit back and watch individuals go without health services, live in poor conditions and suffer in unjust systems.
For Oliver public service goes beyond working for the common good. Since working on her undergraduate degree at Seattle Pacific University, Oliver has immersed herself in her pursuit of helping others. Starting as a youth outreach intern in Leadership Development and Community Development department within SPU's John Perkins Center for Reconciliation, Oliver has worked to empower urban youth, a group that she said goes unheard.
"I will grow with them, suffer with them, listen with them and together we will move towards solutions," she said.
Oliver believes that youth and their opinions are crucial to society's well being and it is important to ensure that government systems and institutions benefit all ages, including those under the age of 18. The younger generations are the future and Oliver hopes that by encouraging them to participate in the processes of change and government this sidelined group can feel empowered and capable to be responsible citizens.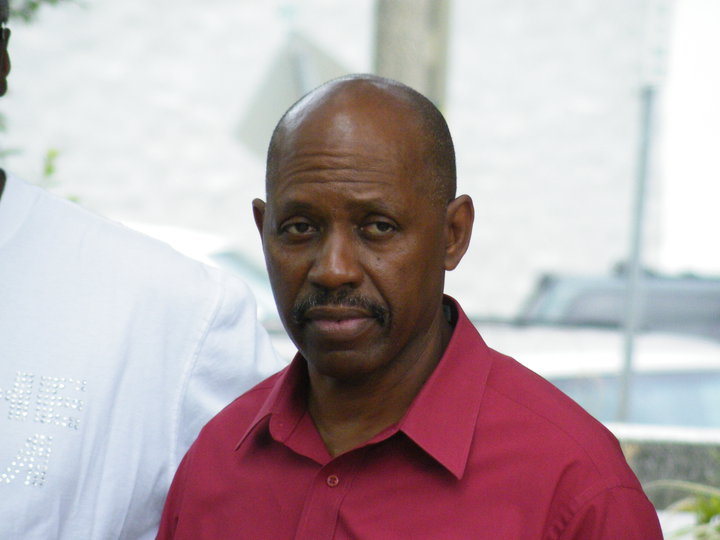 Norris Henderson, Former Jailhouse Lawyer, Executive Director, Voice of the Ex-Offender (V.O.T.E)
Norris Henderson, current Executive Director of VOTE, a nonprofit organization designed to educate, organize and mobilize formerly incarcerated persons about their right to vote in Louisiana. Norris is a former OSF Soros Justice Fellow who promoted community organizing and advocacy campaigns to transform the criminal justice system in New Orleans to one that is fair, safe and accountable to all citizens regardless of race and economic status. Norris has had tremendous success in his work impacting public policy and public discourse about police accountability, public defense for poor and indigent people, and reforming the notorious Orleans Parish Prison (OPP). As someone who was wrongfully incarcerated for 27 years, Norris shares firsthand experience of racism and brutality of the criminal justice system with communities of color across the city. Self-taught in criminal law during his 27 years in prison as a paralegal, advocate and organizer.
Noura Erakat, Human Rights Attorney/Activist (Palestinian), @4noura
Noura Erakat is a human rights attorney and activist. As of Fall 2014, she is an Assistant Professor at George Mason University. She has taught international human rights law in the Middle East at Georgetown University since Spring 2009. Noura is a Co-Editor of Jadaliyya.
Most recently she served as Legal Counsel for the Domestic Policy Subcommittee of the Oversight and Government Reform Committee in the House of Representatives. Prior to her time on Capitol Hill, Noura received a New Voices Fellowship to work as the national grassroots organizer and legal advocate at the US Campaign to End the Israeli Occupation where she helped seed BDS campaigns nationally as well as support the cases brought against two former Israeli officials in U.S. federal courts for alleged war crimes. Prior to attending law school, she helped launch the divestment campaign along with the Students for Justice in Palestine at UC Berkeley.
She has helped to initiate and organize several national formations including AMWAJ-Arab Women Arising for Justice and the U.S. Palestinian Community Network (USPCN). She currently serves on the board of the Institute for Policy Studies; is a Policy Advisor to Al-Shabaka; and is a founding board member of the DC Palestinian Film and Arts Festival. Noura spent the Spring 2010 academic semester in Beirut, Lebanon where she worked with human rights attorney, Nizar Saghieh, on several issues including administrative detention of Iraqi refugees. Noura helped Saghieh establish the Legal Agenda, a Lebanon-based NGO dedicated to studying law and society and that advocates for legal reform in the Arab world through civic and judicial empowerment.
Omar Farah, Attorney, Center for Constitutional Rights, @oasfarah
Omar Farah is a Staff Attorney at the Center for Constitutional Rights, where he specializes in challenging unlawful detentions at Guantánamo prison. Since 2008, he has represented several detainees in habeas corpus litigation in federal court and in resettlement efforts. Beyond his Guantánamo work, Omar focuses on litigation and advocacy in response to abusive counterterrorism practices, including the unlawful surveillance of Muslim American communities. Prior to coming to the Center for Constitutional Rights, he was in private practice, working mostly in the area of international commercial arbitration. Omar has been interviewed on major news outlets, including MSNBC, Al Jazeera, Russia TV and Channel 4 News (UK). His opinion pieces have appeared in The Huffington Post and The Global Journal among others. He is a graduate of Georgetown University Law Center.
Onyx Walker, Future of Tomorrow, Urban Youth Collaborative
Onyx Walker is a 17 year old senior at the high school for Academy and Innovative Technology in East New York, Brooklyn. He has been a youth organizer with Future of Tomorrow since his junior year. Over the last year, he has stepped up as a leader within Future of Tomorrow and as part of the Urban Youth Collaborative. He has helped to plan and guide UYC campaigns, represented UYC at press conferences demanding an end to the school to prison pipeline, testified for Restorative Justice funding at City Hall hearings, advocated for the Get Us to College campaign with DOE officials, and lead youth development workshops for School Safety Agents and teachers on his high school campus. He plans to continue to organize next year and aspires to inspire his community through his music in the future
Oren Nimni, The United People Of Color Caucus, National Lawyers Guild
Oren Nimni is an author, organizer and people's lawyer in Boston, Massachusetts. He is the current chair of The United People of Color Caucus (TUPOCC) of the National Lawyers' Guild and is director of People's Law Project. Oren is heavily involved in the struggle against police brutality and poverty, he represents clients and conducts trainings for those involved in CopWatch, workers' and tenants rights organizations and the prison abolition movement.
Quanita McRoberts, Field Organizer, Ohio Students Association
Quanita McRoberts is an organizer with Ohio Student Association as well as an elected member of their Steering Committee. She has been involved with #BlackLivesMatter through organizing the Justice For John Crawford III with OSA. She strongly believes in operating from an intersectional view point that examines a person experience at the various intersection of their life. In addition, Quanita graduated Fall 2014 with a degree in Liberal Studies with a social science concentration as well as two minors in African & African-American Studies, Women Studies, and a certificate in African-American and Gender Experience in Health Care. Much of what Quanita studied influenced and inspired her passion to organize around many social justice issues.
Rick Jones, Executive Director, Neighborhood Defender Service of Harlem
Rick Jones is the Executive Director and a founding member of the Neighborhood Defender Service of Harlem (NDS). He is a distinguished trial lawyer with more than 25 years' experience in complex multi-forum litigation. He is a lecturer in law at Columbia Law School and on the faculty of the National Criminal Defense College (NCDC) in Macon, GA.
Seema Sadanandan, Criminal Justice Director, ACLU - DC, @DcSeema
Seema Sadanandan is the Criminal Justice Director at ACLU of the Nation's Capital. She joined the ACLU-NCA in 2013 and oversees non-litigation advocacy efforts in defending civil rights and liberties in the District. Seema leads the organization's efforts in combatting discrimination and addressing other issues that have a disproportionate impact on communities of color, such as the enforcement of the District's marijuana laws and the need for decriminalization. Prior to joining the ACLU, Seema was a documentary filmmaker and campaign strategist for social movements in the United States and abroad. She is a graduate of American University's Washington College of Law and Tulane University.
Shaena Johnson, Founding Member, BreakOut!
Born and raised in Louisiana, Shaena brings over 7 years of organizing and advocacy experience to the position as well as her extensive work in the community focusing on issues facing LGBTQ youth in the juvenile justice system. At the Juvenile Justice Project of Louisiana and the Louisiana Center for Children's Rights, Shaena investigated conditions of confinement for incarcerated youth and supported defense attorneys with zealous advocacy and investigation for court-involved youth in New Orleans. In 2013, Shaena became a Brown Boi after completing the Brown Boi Leadership Training Cohort.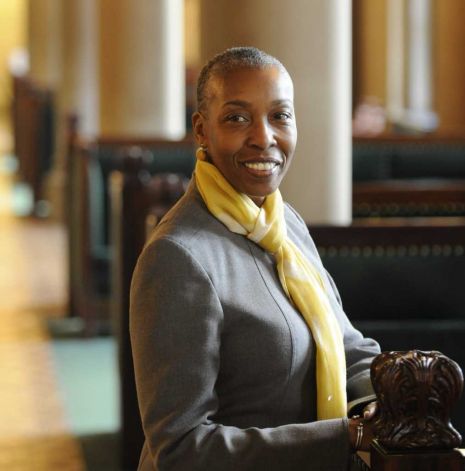 Soffiyah Eliijah, Executive Director, Correctional Association, @SoffiyahElijah
Soffiyah Elijah is the Executive Director of the Correctional Association of New York. She is the first woman and the first person of color to lead this extraordinary organization in its mission to create a fairer and more humane criminal justice system. Under her leadership, the CA now celebrates its 170th anniversary. Ms. Elijah has dedicated her life to human rights and social activism, and is a frequent presenter at national and international forums on criminal justice policy and human rights issues.
An accomplished advocate, attorney, scholar, and educator, Ms. Elijah has practiced criminal and family law for more than 30 years. Prior to leading the Correctional Association, Ms. Elijah served as Deputy Director and Clinical Instructor at the Criminal Justice Institute at Harvard Law School. Before moving to Harvard, she was a member of the faculty and Director and Supervising Attorney of the Defender Clinic at the City University of New York School of Law. Ms. Elijah has also worked as a Supervising Attorney at the Neighborhood Defender Service of Harlem, a Staff Attorney at the Juvenile Rights Division of the Legal Aid Society, and in private practice.
Subhash Kateel, Organizer/Writer/Radio-Show Host, @letstalkletsbe
Subhash Kateel is a writer, communicator and radio show host of Let's Talk About It!, a real talk radio program that talks about the real issues that affect the lives of real people. Subhash Kateel was a community organizer in immigrant communities for over twelve years. He co-founded and co-directed Families For Freedom, a multi-ethnic network of immigrants facing and fighting deportation. Before that, he helped initiate detention and deportation work for DRUM-Desis Rising Up and Moving. In Miami, Subhash served as an organizer with the Florida Immigrant Coalition helping to develop community responses to ICE raids, detentions and deportations.
Besides facilitating some of the most sought after know your rights trainings in the South East, he helped lead the We Are Florida! campaign that successfully stopped an Arizona-style anti-immigrant bill from passing in the Florida legislature. Subhash writes extensively on issues ranging from immigration and criminal justice to mental health, economic justice and gun control. When he isn't writing or talking on the radio, Subhash is helping emerging leaders in Miami to develop their voice and leading workshops around the country to help social justice leaders communicate effectively. He has called many places home, including Saginaw, Michigan, Brooklyn, New York and now Miami, Florida.
Susan Jones, Professor, George Washington University School of Law
Professor Jones is the supervising attorney of the Small Business Clinic. Before joining the Law School faculty in 1988, she was a private civil and administrative law practitioner. She has held teaching positions at City University of New York Law School at Queens College, where she taught lawyering skills and clinical simulations from 1985 to 1986 and as the 2004 Haywood Burns Visiting Chair in Civil Rights where she taught courses on community economic development and economic justice; at American University's Washington College of Law, where she taught legal writing; and at Antioch School of Law, where she taught in an immigration law clinic.
Professor Jones is the former senior editor and editor-in-chief of the ABA's Journal of Affordable Housing and Community Development Law. She has written extensively about microenterprise and community economic development. Her research interests include the legal aspects of entrepreneurship, economic development, nonprofit organizations, and the arts.
Tef Poe, Artist/Organizer, Hands Up United, @TefPoe
Born and raised in Saint Louis, Missouri, Kareem Jackson is a rapper and agent for social change. Through his unwavering integrity, sincere rhymes and passionate actions, Kareem – better known as Tef Poe – is changing the musical and social-political landscape.
Tef built his reputation as a battle rapper in St. Louis and has continued to grow and expand his vision to a broader spectrum. Always having penchant for politics and social justice – the subject matter easily found itself laced throughout his music. However, Tef Poe does not consider himself a "conscious rapper". Humans are complex and multidimensional. His music is a reflection of that same human experience. This holistic approach has resulted in a healthy catalog of well received projects.
Tef has had the pleasure of working with the likes of Lupe Fiasco, Talib Kweli, Common, I-20, Killer Mike, Royce Da 5'9, and Big Boi. As an independent artist, Tef Poe has successfully broken through internet, radio, and television. Poe has been mentioned in major media outlets such as MSNBC, BET, Noisey, The Source, XXL, Washington Post, New York Times, The Smoking Section, and HipHopDX.com. Tef Poe is also The Source's Unsigned Hype (2012), retired Champion from BET's 106th & Park Freestyle Friday competition (2013)… and even has his own day (August 6th) in the City of Pinelawn, Missouri.
Tef Poe continues to forge his own path as an independent artist… traveling, performing, writing for the Riverfront Times, and actively organizing/fighting for human rights with groups such as Amnesty International, Hands Up United, Organization for Black Struggle, and Justice For Reggie. Tef recorded and released a track titled "Change The World"… and that's exactly what he has set out to do.
Tracy Llyod McCurty, Executive Director, Black Belt Justice Center
Tracy is a mother, activist, and attorney with over ten years of experience working on a range of legal issues disparately impacting the African Diaspora community. Through her socio-political lens, Tracy regards the various cooperative economic models utilized by southern Black agrarians as worthy of immense study and replication to address the deleterious conditions confronting both people of color communities and working poor communities in the United States. In 2012, Tracy co-founded the Black Belt Justice Center, a nonprofit organization dedicated to the preservation and regeneration of African American ancestral lands and land-based livelihoods through effective legal representation, advocacy, and community education. Greatly influenced by the visionary blueprints of the Emergency Land Fund and the New Communities Community Land Trust, Tracy is dedicated to the advancement of alternative financing innovations as well as collective forms of land ownership. Currently, Tracy is working to develop the Black Agrarian Fund, a community-centric revolving loan fund to address the unique financial needs of beginning and returning generation Black agrarians and land-based cooperatives. Moreover, Tracy has provided legal representation to numerous community-based farm organizations that serve diverse agrarians and rural communities, including the Oklahoma Black Historical Research Project, the National Immigrant Farming Initiative, and the Southeastern African American Farmers Organic Network. In 2013, Tracy received the Fruit of the Land Award from the North Carolina Association of Black Lawyers Land Loss Prevention Project.
Umi Selah fka Phillip Agnew, Organizer & Mission Director, the Dream Defenders, @Umiselah
Umi Selah, formerly known as Phillip Agnew, a native of Chicago, Ill., found his voice as a community activist while a student at FAMU, where he served as student body president from 2006-2007. In 2008, he was honored with the University's prestigious Dr. Martin Luther King Jr. Student Leadership Award.
In 2005, he helped to organize students from FAMU, Florida State University and Tallahassee Community College in the creation of the Student Coalition for Justice, which was formed in response to the Martin Lee Anderson case.
In 2012, he co-founded the Dream Defenders, an organization committed to shifting the culture through transformational organizing. Celebrated for helping to bring such tragedies as the Trayvon Martin and Michael Brown cases to the public's attention, the organization is dedicated to building a community of love and reconciliation and training and organizing young people in nonviolent civil disobedience, transformative organizing, and direct action.
At only 29, Agnew has been dubbed "one of this generation's leading voices" and recognized by both EBONY magazine and The Root as one of the 100 most influential African Americans in the nation. His work in community activism has been highlighted internationally, including on MSNBC and in the Huffington Post, USA Today, the Guardian and Democracy Now.
Agnew is a 2008 graduate of FAMU's School of Business and Industry and is a member of Alpha Phi Alpha Fraternity, Inc.
Colette Pichon Battle, Executive Director, Gulf Coast Center for Law & Policy, @CPichonBattle
Colette Pichon Battle, Esq., Executive Director/Attorney, Gulf Coast Center for Law & Policy
Colette Pichon Battle, Esq. is a native of Louisiana who, over the past nine years, has worked with local communities, national funders and elected officials around equity in the post-Katrina/post-BP disaster Gulf Coast. In 2007 Colette received recognition from the American Bar Association and in 2008 she was awarded the U.S. Civilian Medal of Honor for the state of Louisiana- both awards were for her work around multi-racial, cross regional alliance building in the Katrina recovery. In 2012, Colette was named an "Expert of Color" by the Insight Center for Community Economic Development on issues that surround the US racial wealth divide. In 2014 Colette was selected for the Young Climate Justice National Fellowship based on her work with coastal communities of color. In 2015 Colette was selected as an Echoing Green Climate Fellow.
Currently, Colette serves as Director of the Gulf Coast Center for Law & Policy (GCCLP) managing programs focused on Global Migration, Community Economic Development, Climate Justice and Equitable Disaster Recovery. She works to develop regional and state advocacy initiatives, manages and provides legal services and oversees training and analysis development for local community leaders on issues that intersect with race, systems of power and ecology. Colette's legal specialization is in immigration and disaster law. Ms. Pichon Battle is a lead coordinator for Gulf South Rising 2015 a regional initiative around climate justice in the South.
Ms. Pichon Battle earned her Bachelor's Degree in International Studies from Kenyon College, is a former Thomas J. Watson Fellow and a graduate of the Southern University Law Center. She serves on the board for the US Climate Action Network (USCAN) and has served on the national steering committee for the Black Immigration Network (BIN). Colette is a member of the American Immigration Lawyers Association (AILA), National Lawyers Guild, Experts of Color Network and her local NAACP and League of Women Voters chapters.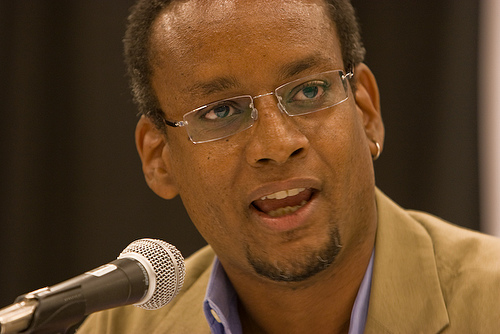 Vince Warren, Executive Director, Center for Constitutional Rights, @VinceWarren
Vincent Warren is the Executive Director of the Center for Constitutional Rights. He oversees CCR's groundbreaking litigation and advocacy work, which includes using international and domestic law to hold corporations and government officials accountable for human rights abuses; challenging racial, gender and LGBT injustice; and combating the illegal expansion of U.S. presidential power and policies such as illegal detention at Guantanamo, rendition, and torture. Prior to his tenure at CCR, Vince was a national senior staff attorney with the American Civil Liberties Union, where he litigated civil rights cases, focusing on affirmative action, racial profiling, and criminal justice reform. Vince was also involved in monitoring South Africa's historic Truth and Reconciliation Commission hearings, and worked as a criminal defense attorney for the Legal Aid Society in Brooklyn. Vince is a graduate of Haverford College and Rutgers School of Law.
Vince is a frequent guest on MSNBC's Melissa Harris Perry Show, The Reid Report, and Up with Chris Hayes, and has appeared on Moyers & Company with Bill Moyers. His writing has been featured in the New York Times Room for Debate, on the Huffington Post, and on CNN.com, among many publications.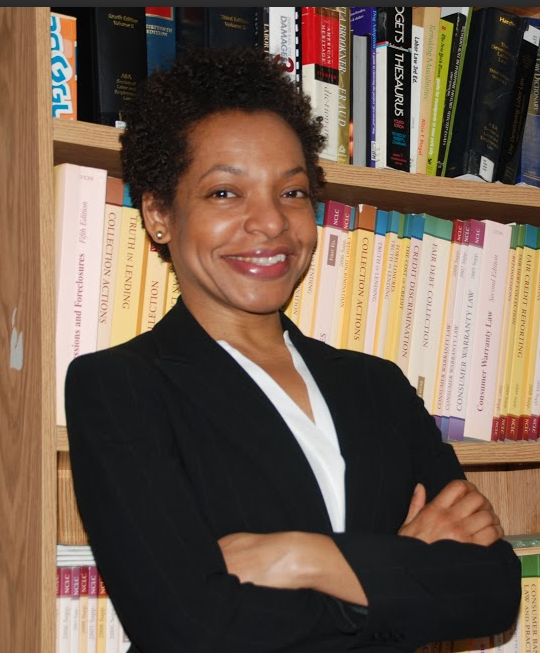 Addrana Montgomery, Member, National Conference of Black Lawyers/Staff Attorney, Urban Justice Center
Addrana Montgomery is a staff attorney with the Community Development Project at the Urban Justice Center where she works on preservation of affordable housing in New York City. Addrana has championed social justice movements across the globe, including in Southern Africa, where she served as one of the youngest overseas election monitors for South Africa's first democratic election. Witnessing South Africa's transition to a post-apartheid, majority-led government inspired her to use the law to effect social change. During her clerkship at the Constitutional Court of South Africa, the country's apex court, she wrote and drafted opinions ranging from housing and land use cases to the right of cultural expression in public schools, all within a human rights legal paradigm. Her work at the Court continues to inspire and inform her human and civil rights legal and political activism in this country. In between her legal work, Addrana has worked on and organized several national, New York City-wide and local political campaigns.
Amna Akbar, Professor, Ohio State University, Moritz School Of Law, @orangebegum
Professor Akbar received her B.A. from Barnard College, Columbia University, and her J.D. from the University of Michigan, where she served as editor-in-chief of the Michigan Law Review. Her interdisciplinary research focuses on the intersections of national security and criminal law, and on the functioning of the contemporary punitive state. She has written extensively on the role of counter-radicalization in shaping national security policing and prosecutions. Underlying her research is an effort to understand the relationships between law and legal discourse, policing, and inequality. Her clinical practice is focused on law and organizing for marginalized communities. With her students, she has litigated in state, federal, and transnational forums against domestic and foreign governments for human and civil rights abuses, researched and written community-based human rights reports, and collaborated with community organizations in campaigns for public education and collective change.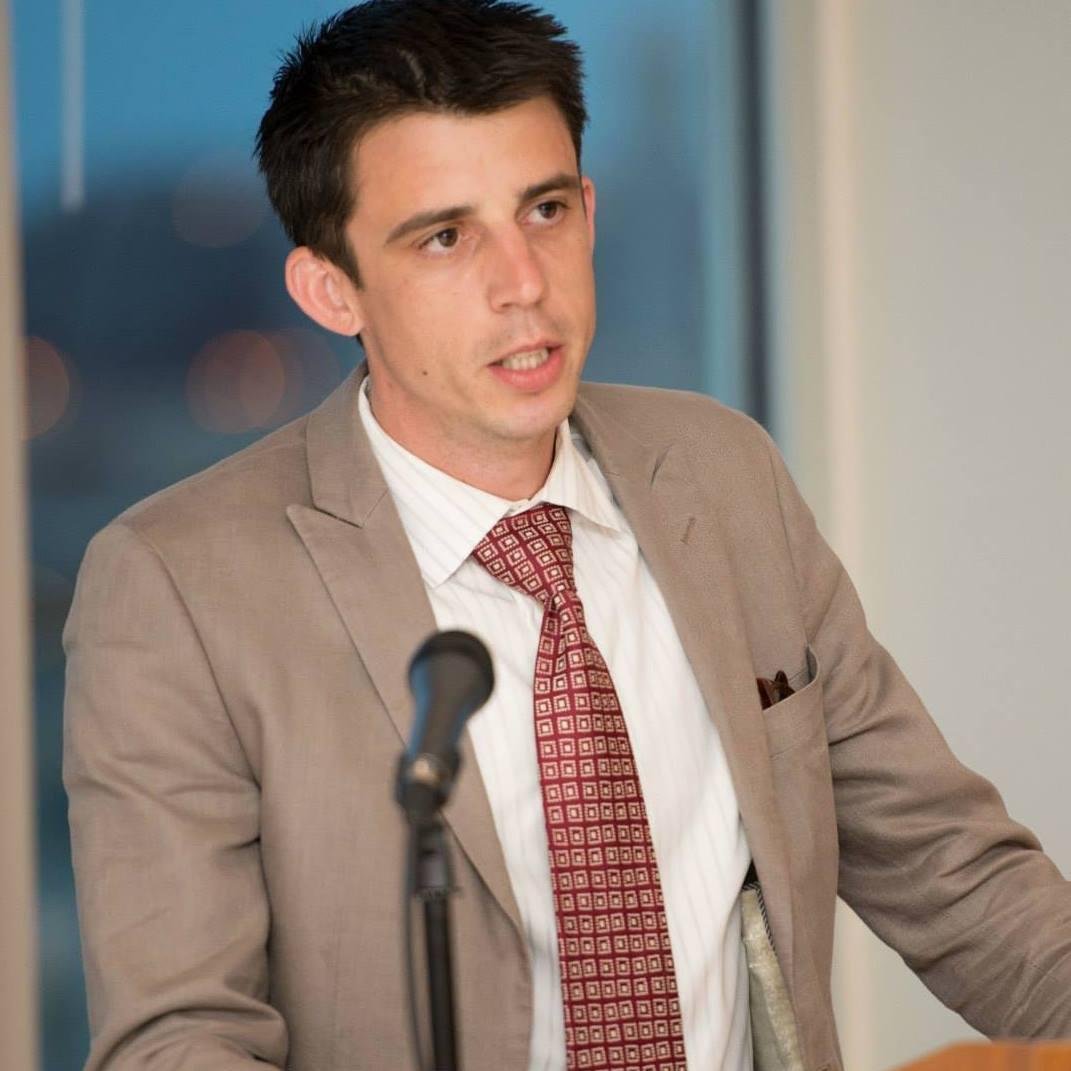 Brendan Roediger, Professor, St. Louis University Law School, @RoedigerBrendan
Brendan Roediger is an Associate Professor of Law at St. Louis University and directs the Litigation Clinic, focusing on racial justice, court reform, and representation of low-income individuals in the St. Louis region. He is a founding member of the Ferguson Legal Defense Committee and works with the Organization for Black Struggle.
Carl Williams, Staff Attorney, ACLU - MA, @carltonwilliams
Carl Williams joined the ACLU of Massachusetts as staff attorney in September 2013. He was previously a criminal defense attorney with the Roxbury Defenders Unit of the Committee for Public Counsel Services. A long-time resident of Boston's Roxbury neighborhood, he has been an activist and organizer on issues of war, immigrants' rights, LGBT rights, racial justice and Palestinian self-determination. Carl is a member of the National Lawyers Guild and has served on its Massachusetts board of directors. During the Occupy Boston movement he was part of its legal defense and support team, which provided nearly 24-hour support to the participants.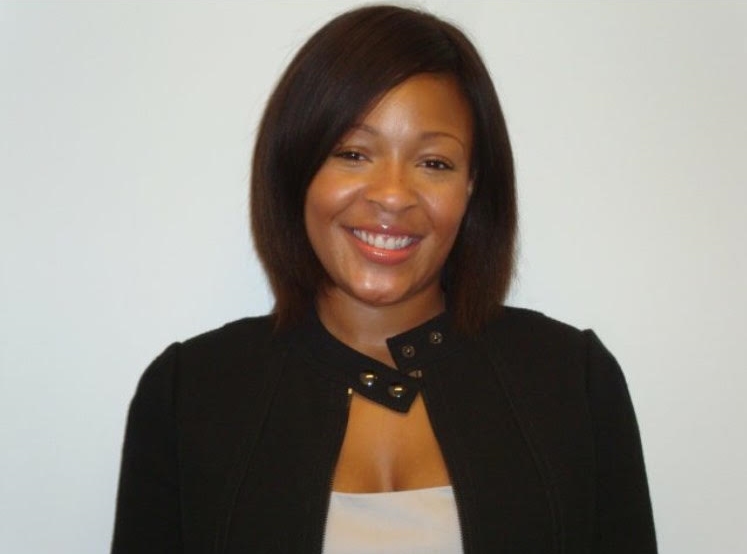 Iman Freeman, Attorney, Baltimore Legal Defense Committee
A native of Harlem, New York, Iman Freeman is an attorney who is actively involved in the Baltimore Legal Defense Committee, an organization that provides legal support to Baltimore communities as they exercise their civil liberties protesting against injustices rooted in structural racism and economic inequality. After law school, Iman left the government to serve as a Field Organizer with the Democratic Congressional Campaign Committee (DCCC), where she registered thousands of voters. When tragedy struck in Baltimore, she answered the call to provide volunteer legal services and never left.
Jill Humphries, Legal Observer Trainer, National Lawyers Guild - The United People of Color Caucus
Jill M Humphries, PhD is a Solutions Based Consultant whose expertise spans public / private partnerships and complex service delivery systems in urban communities. She has planned, implemented and coordinated multiple, diverse evaluation projects that help advance desired community and client goals globally. In a consultative capacity, she assisted the National Lawyer's Guild and the National Council of Black Lawyers New York City Chapters to enhance their legal observer programmatic performance. Dr. Humphries is also a founding member of the The Black Movement-Law Project that assists Black communities in the United States to help build sustainable local capacity to respond proactively to police brutality and systemic racism by providing comprehensive legal representation, legal observer training, and jail support services.
Dorcas Gilmore, Attorney, Gilmore Khandhar, LLC
Dorcas R. Gilmore is Assistant General Counsel in the NAACP Legal Department where she represents the NAACP National Office and assists its over 1200 branches and units nationwide. In this role, she advances the NAACP's racial justice advocacy mission on issues of economic justice and provides corporate counsel. Also, Ms. Gilmore serves as the Director of Community Economic Development in the NAACP Economic Department where she oversees efforts to promote the creation and growth of small businesses, individual wealth building primarily through matched savings accounts, and community asset building.
Ms. Gilmore has over 8 years of experience in the community economic development field. As a Skadden Fellow and Staff Attorney at the Community Law Center, Inc., she created the Youth Entrepreneurship Initiative providing a range of business and nonprofit legal services to youth-led organizations. Also, she directed the Small Business Legal Services Program & Youth Entrepreneurship Initiative and the Equitable Development Project. Ms. Gilmore has represented community organizations, social ventures, and coalitions seeking to promote racial and economic equity in their local communities and looks forward to leveraging these experiences and relationships to strengthen the economic fabrics of communities of color.
Ms. Gilmore earned her law degree from the University of Maryland School of Law. The 2004 Gilbert & Jaylee Mead Public Interest Scholar, Ms. Gilmore received numerous awards recognizing her commitment to service and the public interest, including the NAACP LDF's Earl Warren Scholarship. Ms. Gilmore graduated magna cum laude from Rollins College with an Honors Bachelor of Arts.
Ms. Gilmore is a member of the Governing Committee of the ABA Forum on Affordable Housing and Community Development Law and a founding member of its Young Lawyers Network. She also serves on the Board of Directors of the Women's Law Center of Maryland. Ms. Gilmore is the author of several articles and book chapters on law and leadership, youth entrepreneurship legal services, and community lawyering.
Justin Hansford, Professor, St. Louis University School of Law
Professor Hansford's research incorporates legal history, legal ethics, critical race theory, human rights, and the Global Justice Movement in a broader attempt to interrogate injustice in society. He has a B.A. from Howard University and a J.D. from Georgetown University Law Center, where he was a founder of The Georgetown Journal of Law and Modern Critical Race Perspectives. He joined the law faculty after clerking for Judge Damon Keith on the United States Court of Appeals for the Sixth Circuit, and he has received a prestigious Fulbright Scholar award to study the legal career of Nelson Mandela in South Africa.
Living just 10 minutes from Ferguson, Hansford has been at the forefront of legal organizing and advocacy in the aftermath of the murder of Mike Brown. He co-authored the Ferguson to Geneva human rights shadow report, accessible at http://fergusontogeneva.org/ (link is external), and accompanied the Ferguson Protesters and Mike Brown's family to Geneva, Switzerland to testify at the United Nations. He has served as a policy advisor for proposed post-Ferguson reforms at the local, state, and federal level, testifying before the Ferguson Commission, the Missouri Advisory Committee to the United States Civil Rights Commission, and the President's Task Force on 21st Century Policing.
As a result of his work in Ferguson, Hansford has been featured in USA Today, The Washington Post, Time Magazine, Ebony, and the Globe and Mail, and he has appeared on CNN, MSNBC, PBS, National Public Radio other national and local news outlets. He was honored by the National Bar Association as one of the Top 40 Lawyers Under 40, selected as an Aspen Ideas Festival Scholar by the Aspen Institute and recently was named by Revolt TV as one of the 25 New Leaders of Social Justice.
Marbre Stahly-Butts, Policy Advocate, Center For Popular Democracy
Marbre joined the Center for Popular Democracy as a Soros Justice Fellow in Fall 2013. Her Soros Justice work focuses on organizing and working with families affected by aggressive policing and criminal justice policies in New York City in order to develop meaningful bottom up policy reforms. Marbre also works extensively on police and criminal justice reform with partners across the country. Marbre received her Juris Doctorate from Yale Law School in May 2013. While in law school, Marbre focused on the intersection of criminal justice and civil rights and gained legal experience with the Bronx Defenders, the Equal Justice Initiative and the Prison Policy Initiative. Before law school Marbre received her Master's in African Studies from Oxford University and worked in Zimbabwe organizing communities impacted by violence and then in South Africa teaching at Nelson Mandela's alma mater. Marbre graduated summa cum laude from Columbia University, with a BA in African-American History and Human Rights.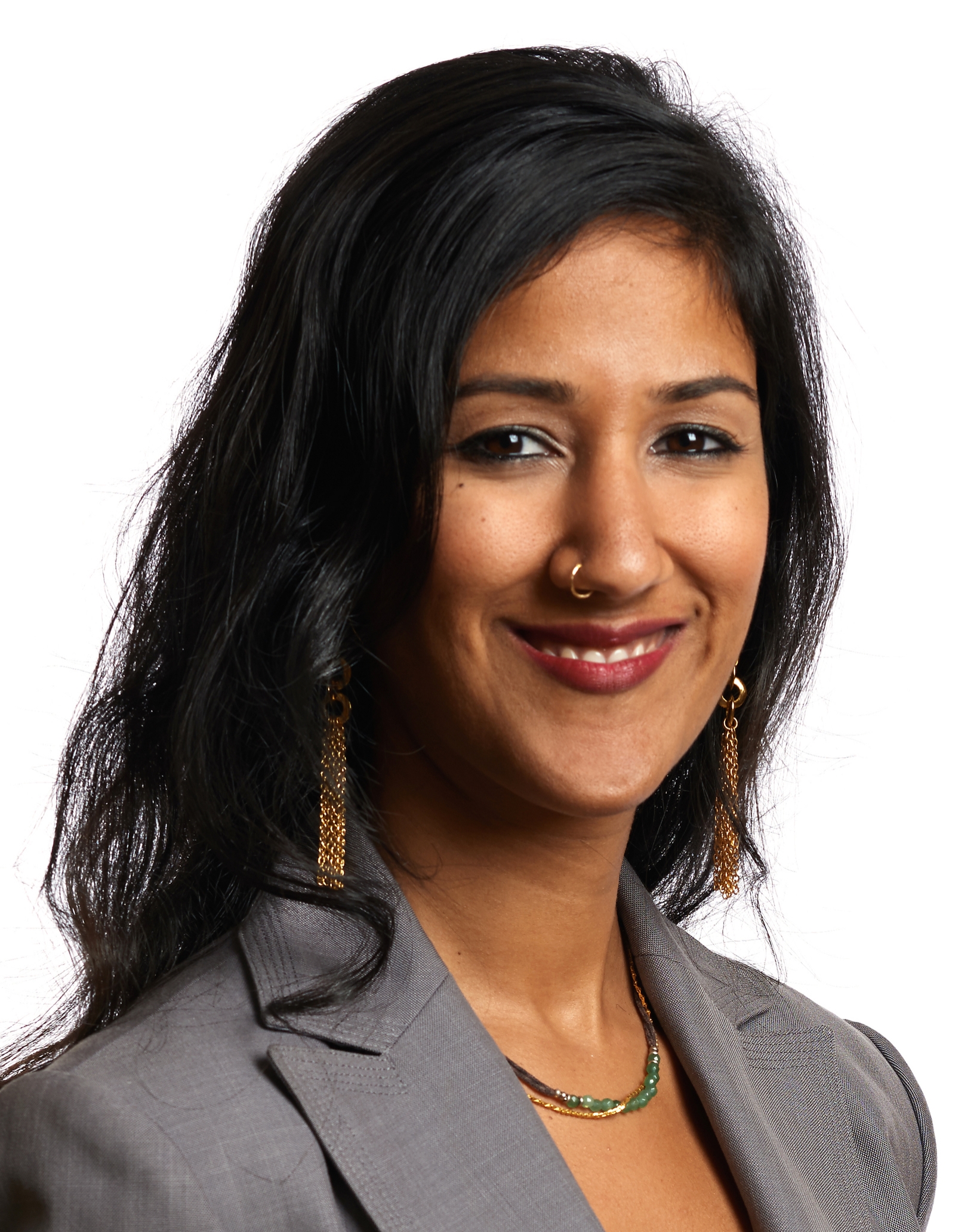 Meena Jagannath, Co-Founder, Community Justice Project, @meenajag
Meena Jagannath, co-founder of the Community Justice Project, Inc., is a movement lawyer with an extensive background in international human rights. Prior to coming to Miami, she worked for the Bureau des Avocats Internationaux in Port-au-Prince, Haiti where she coordinated the Rape Accountability and Prevention Project, which combined direct legal representation with advocacy and capacity building of grassroots women's groups. While using her legal skills to build the power of movements locally in South Florida, she has also been a part of delegations to the United Nations to elevate U.S.-based human rights issues like police accountability and gun violence to the international level.
Meena has published several articles in law journals and other media outlets. She received her J.D from University of Washington Law School where she was a William H. Gates Public Service Law Scholar. She also holds a Master's degree in International Affairs (human rights) from Columbia's School of International and Public Affairs, and a BA in International Relations and Peace and Justice Studies from Tufts University.
Naji Mujahid, Law Student, UDC Law School, @NajiMujahid
Naji Mujahid (William Fenwick), is a 3rd year law student at the University of the District of Columbia - David A. Clarke School of Law. At UDC, he is the President of the National Lawyer's Guild. Since beginning law school, he has clerked with the Public Defender Service for the District of Columbia, the Office of the Public Defender in Alexandria, VA, and the Mecklenburg County Public Defender in Charlotte, NC. He also participated in the DC Law Students in Court clinical program and represented adults and juveniles in criminal and delinquency matters. Prior to coming to law school, he was a journalist, and activist focused on issues related to police, prisons, and repression. He continues his involvement with the Jericho Movement to free political prisoners and is the interim co-chair of the DC chapter of the National Conference of Black Lawyers.
Nicole Lee, Attorney, Black Movement Law Project
Nicole Lee is a human rights lawyer and thought leader. She is the immediate past president of TransAfrica. She was the first female President of TransAfrica, the nation's premier African American foreign affairs organization. With her signature seriousness and compassion, she has led investigations and missions documenting violations of human rights and dignity of the world's vulnerable populations. Ms. Lee has testified before Congress and served as a resource to government officials and members of the media on international policy issues affecting Africa, Latin America, the Caribbean and racial minorities worldwide. She received Running Start's Women to Watch Award in 2008 and has been on Ebony magazine's list of 100 Most Influential African Americans. As an expert on Africa and the African Diaspora, Ms. Lee has authored numerous opinion pieces and appeared on ABC, NBC, CNN, BBC, NPR, Democracy Now, Voice of America and h undreds of TV and radio stations around the globe.
Thena Robinson-Mock, Ending the Schoolhouse to Jailhouse Track Campaign Director, Advancement Project, @thenarobinson
Thena Robinson Mock serves as Project Director of Advancement Project's Ending the Schoolhouse to Jailhouse Track Campaign. She is a civil rights attorney with over a decade of experience in racial and social justice advocacy. Prior to joining Advancement Project, Thena served as Executive Director of Kids Rethink New Orleans Schools (The Rethinkers), a dynamic youth organizing and leadership development organization that uses participatory education and action research to build organizing and leadership skills of New Orleans youth.
Alana Greer, Co-Founder, Community Justice Project @cjpmiami @Alana_Greer
Alana Greer joined the Florida Legal Services in July 2014 and co-founded the Community Justice Project, Inc. in 2015. From 2011-2014 she was with the Advancement Project in Washington, DC, where she worked with youth and parent leaders across the nation to put an end to the School-to-Prison Pipeline. Originally from Miami, Alana left Florida to attend Boston College and Harvard Law School, where she was a student attorney at the Harvard Legal Aid Bureau. Prior to law school, she was a member of the Jesuit Volunteer Corps and worked with the Lawyers' Committee for Civil Rights of the San Francisco Bay Area as a Homeless Rights Paralegal. Alana is passionate about lifting up the voices of the community members she works with and using her legal and analytic skills to support grassroots movements seeking to dismantle structural racism and inequality.
John C. Brittain, Professor, UDC Law School
John C. Brittain joined the faculty of the University of the District of Columbia, David A. Clarke School of Law, in 2009, as a tenured professor of law. Professor Brittain writes and litigates on issues in civil and human rights, especially in education law. In 2013, he was named to the Charles Hamilton Houston Chair at North Carolina Central University School of Law, established to bring prominent civil rights law professors and litigators to the law school to teach constitutional and civil rights law for a year. Professor Brittain was one of the original counsel team in Sheff v. O'Neill, the landmark school desegregation case decided by the Connecticut Supreme Court in 1996, chronicled in Susan Eaton's book, The Children in Room E4: American Education on Trial, in which he is frequently mentioned. He is presently a part of a legal team representing private plaintiffs in a federal lawsuit against the State of Maryland for denying Maryland's historically black institutions of higher learning – Morgan, Coppin, Bowie and Maryland Eastern Shore Universities – comparable and competitive opportunities with traditional white universities.
Purvi Shah, Director, Bertha Justice Institute at the Center for Constitutional Rights
As the Director of CCR's new training institute, Purvi's work focuses on deepening the theory and practice of movement lawyering across the United States and the world. Purvi's current projects include designing CCR's internship and post-graduate fellowship programs, including the Ella Baker Program; publishing educational resources and training materials on the theory and practice of movement lawyering; designing and facilitating national and international conferences, trainings, and CLEs; and building national and international networks to increase collaboration, innovation, and strategic thinking within the progressive legal sector. She builds partnerships with bold legal organizations across the world: on the frontlines of workers' rights in New Orleans, education reform in South Africa, land rights in Haiti, youth movements in Miami, and landless movements in Brazil. Most recent, she co-founded the Ferguson Legal Defense Committee—a national network of lawyers working to support the Ferguson movement and the growing national #BlackLivesMatter movement.
Adaku Utah, Activist/Healer/Teacher/Performance Artist, Founder of Harriet's Apothecary
ADAKU UTAH is an activist, healer, teacher and performance artist committed to building and nurturing authentic expression within individuals and transformative and healing community spaces. She is a proud social justice co-conspirator, committed love warrior and ever evolving mover and shaker. Her performance work is grounded in healing, laughter, art, spirit and love. She grew up in Lagos, Nigeria where she began dancing in her mother's womb and has trained in African, jazz, modern and hip hop dance styles from communities in Nigeria, Chicago, Los Angeles, North Carolina and New York. She has performed at numerous venues nationally and internationally including the American Dance Festival, Jacob's Pillow, FuseBox Festival, Dance Chicago, Michigan Womyn's Festival, Dance Theater Workshop, Dance Theater of Harlem and the Oprah Show. She has shared the stage with the likes of Black Eyed Peas, Oprah, Ne-yo, and Meshell Ndegeocello. She currently collaborates with Faye Driscoll's Modern Dance Group, Organic Magnetics, Motion Sickness and Karma Mayet's Indigo Blues Opera. Her performance work is coupled with her social justice work. She is the founder of SouLar Bliss, a community space to share, create, discuss recipes, remedies, rituals and resources for healing ourselves and communities whole. She also currently works with Project SAFE as a project facilitator, training and supporting youth and adults in educating and organizing around sexual health and reproductive justice issues.
Alicia Garza, Co-Founder, Black Lives Matter/Special Projects Director, National Domestic Workers Alliance
Alicia Garza is the Special Projects Director for the National Domestic Workers Alliance. She is an organizer, writer and freedom dreamer based in Oakland, CA. In 2013, Alicia co-founded #BlackLivesMatter, an international organizing network developed after the murder of Trayvon Martin, focused on combating anti-Black racism in all of its forms. She has been the recipient of numerous awards for her organizing work, and her writing has been featured in publications such as The Guardian, The Nation, The Feminist Wire, Truthout.org and more. Before the NDWA, Alicia served as Executive Director of People Organized to Win Employment Rights (POWER) in San Francisco since 2009. Under her leadership, POWER won free local public transportation for youth; fought for a seat at the table in some of the most important land use decisions affecting working-class families; beat back regressive local policies targeting undocumented people; organized against the chronic police violence in Black neighborhoods; and shed light on the ongoing wave of profit-driven development that contribute to a changing San Francisco. Alicia currently serves on the Board of Directors for Forward Together in Oakland, California. She serves as trusted counsel for organizations across the country looking to build their capacity to lead and win organizing campaigns. Alicia's work challenges us to celebrate the contributions of Black queer women within popular narratives of Black movements, and reminds us that the Black radical tradition is long, complex and international. When she's not scheming on freedom, Alicia enjoys dancing, reading and writing—and scheming some more.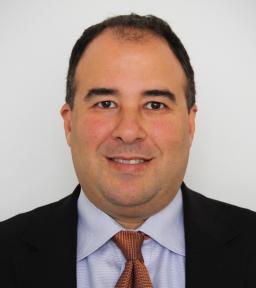 Baher Azmy, Legal Director, Center For Constitutional Rights
Baher Azmy is the Legal Director of the Center for Constitutional Rights. He directs all litigation and advocacy around issues related to the promotion of civil and human rights. At CCR, he has litigated cases related to discriminatory policing practices (stop and frisk), government surveillance, the rights of Guantanamo detainees, and accountability for victims of torture. Baher is currently on leave from his faculty position at Seton Hall University School of Law, where he taught Constitutional Law and directed the Civil Rights and Constitutional Litigation Clinic. While a Clinical Law Professor, Baher represented Murat Kurnaz, a German resident of Turkish descent imprisoned at Guantanamo Bay, until his release in August 2006. In addition, he litigated cases challenging police misconduct and violations of the rights of immigrants, prisoners, and the press. He has authored numerous legal briefs in the federal appeals courts and the United States Supreme Court on issues related to human rights and constitutional law, testified before Congress, and produced substantial scholarship on issues of access to justice. He is a magna cum laude graduate of the University of Pennsylvania and of NYU School of Law, where he was a Root-Tilden-Snow Public Interest Scholar. In 2012, Baher was selected as one of the top 500 lawyers in America by Lawdragon Magazine.
Sean Hill, Member, National Conference of Black Lawyers
Sean Hill is an Equal Justice Works Fellow 2013, sponsored by Greenberg Traurig LLP. As a fellow at the non-profit Youth Represent, Sean is implementing the Family Stability Project to represent criminal justice involved youth on the Family Court matters that can disrupt family stability and interfere with successful re-entry. This includes representation on child support, child custody, and child visitation matters, as well as in family offense proceedings. Prior to joining the office as an Equal Justice Works fellow, Sean served a year as a staff attorney with Youth Represent through the Irving R. Kaufman Public Interest Fellowship. A 2012 graduate of Harvard Law School, Sean devoted much of his law school career to serving low-income communities of color through various criminal justice, family law, and education law clinics. He has been an active member of the National Conference of Black Lawyers since 2014, and is especially committed to elevating and prioritizing the concerns of LGBTQ individuals in the movement for black lives.
Ahmad Abuznaid, COO, Dream Defenders, @DiplomatEsq
Ahmad Nabil Abuznaid Esq., is a co-founder of the Dream Defenders and currently serving as its Chief Operating Officer while leading in legal/policy matters. The Dream Defenders are an uprising from communities in struggle committed to shifting the culture through transformational organizing. We are a liberation movement; actively committed to struggling against racial, economic, and sexual oppression.. Ahmad was born in East Jerusalem, Palestine. It was there growing up while living under occupation that he first developed his interest in social justice. Ahmad returned to the US for high school and then attended the Florida State University, where he received his bachelors in International Affairs, with a minor in business in 2006. Ahmad later received his JD from the Florida Coastal School of Law in 2011 while receiving pro-bono honors and interning at the International Criminal Court at the Hague, he is a member in good standing of the Florida bar. In 2014 Ahmad advocated before the United Nations Human Rights Committee in Geneva, the Inter-American Commission on Human Rights, the United States Commission on civil rights, and the Congressional Black Caucus foundation conference. He co-authored an article that was published in the University of Miami Law Review titled: "Stand Your Ground" Laws: International Human Rights Law Implications." Most recently he led the Dream Defenders delegation of black/brown US activists to Palestine.
Thomas Harvey, Executive Director, Arch City Defenders
Thomas B. Harvey is the Co-Founder and Executive Director of ArchCity Defenders, a non-profit civil rights law firm providing holistic legal advocacy to the poor and homeless in the St. Louis region and beyond. ArchCity Defenders uses direct services, impact litigation, and advocacy through policy and public relations as its primary tools to promote racial justice and protect civil and human rights.
Thomas is the lead author of ArchCity's paper on St. Louis County's municipal court system that brought context to underlying factors in the protests following the killing of Mike Brown in Ferguson. The paper has sparked a national conversation about the way police and local courts worked in concert to criminalize Black lives and generate revenue, violating the clear mandates of the United States Constitution, and destroying the public's confidence in the justice system and government.
Thomas is active in the representation of Ferguson protesters, as well as litigation and advocacy directed at reducing systemic racism through the elimination of cash bail, debtors' prisons, revenue-based policing, and unconstitutional court practices in Ferguson and throughout the St. Louis region. His work has been featured in the New York Times, Democracy Now, MSNBC, and National Public Radio. He is currently a member of the Ferguson Commission Working Group on Municipal Courts and has provided policy guidance to state and federal legislators concerning the rights of protesters, law enforcement misconduct, and unconstitutional and racist practices in local courts.
ArchCity Defenders is active on social media. Follow us on Twitter @ArchCityDefense.
Rev. Osagyefo Sekou, Pastor/Organizer/Theologian
Rev. Osagyefo Uhuru Sekou is an author, documentary film maker, public intellectual, organizer, pastor and theologian. A graduate of St. Louis Soldan High School, Rev. Sekou has deep ties to the region. He began his ministry at the Friendly Temple Missionary Baptist Church, where Michael Brown's funeral was held. He has been on the ground in Ferguson for the past three months on behalf of the Fellowship of Reconciliation —the country's oldest interfaith peace organization. Rev. Sekou participated in the daily protest and has co-led trainings for over 800 people in nonviolent civil disobedience. Rev. Sekou was arrested twice for acts of civil disobedience — once for praying in front of riot police and while co-leading group of religious leaders on Moral Monday. In addition to numerous media appearances, he co-authored with Cornel West, And the Young Ones Shall Lead Them: The Ferguson Rebellion and the Crisis in Black Leadership. His writing and reflections on Ferguson include: A Letter from Ferguson and The Gospel is not a Neutral Term. Rev. Sekou is Scholar in Residence at Stanford University's Martin Luther King Education and Research Institute. Considered one of the foremost religious leaders of his generation, he published a collection of writings, Gods, Gays, and Guns: Essays on Religion and the Future of Democracy (Campbell & Cannon Press, 2012). Based on his in depth reporting on the London Riots 2012, Rev. Sekou has a forthcoming book entitled Riot Music: British Hip Hop, Race, and the Politics of Meaning (Hamilton Books, 2015). Having studied continental philosophy at the New School, systematic theology at Union Theological Seminary and currently studying religion at Harvard University, Rev. Sekou is a Statesman for peace and justice throughout world. Based on a lecture he delivered in Beirut, Lebanon, his short documentary film, Exiles in the Promised Land: The Quest for Home, focuses on the plights of Palestinians, Iraqi and post-Katrina New Orleans. The film was accepted at the Amnesty International Human Rights Art Festival. Rev. Sekou was a delegate to the People's World Climate Change Conference in Bolivia, has played a key role in civil and interfaith diplomacy negotiations with the Iranian government, is a contributing editor of The Fellowship Magazine and was also a Freeman Fellow with the historicFellowship of Reconciliation. Rev. Sekou delves into Hip-Hop, religion, homophobia, sexism ,race and politics with organic insight. He has given over 1,000 lectures throughout the country and abroad, including Harvard Divinity School, Princeton University, University of Virginia, the University of Paris IV- La Sorbonne and Vanderbilt University for the African American Lectionary Conference.
Elandria Williams, Education Team, Highlander Center
Elandria Williams is on the Education Team at the Highlander Research and Education Center. She coordinates youth and intergenerational organizing for the Seeds of Fire program and does much of the work around economics and alternative economies. She has been involved in activism and organizing since she was a youth, and worked in popular education and community organizing around anti-oppression, anti-racism, nonviolence, education reform, and intergenerational education with various organizations. She is also on the coordinating committee of the Solidarity Economy Network, Southern Grassroots Economies Project and the Black Immigration Network and is on the board of the Pedagogy of the Theater of the Oppressed.
Patrisse Cullors, Organizer/Co-Founder, Black Lives Matter
Patrisse Cullors is an artist, organizer and freedom fighter living and working in Los Angeles. As founder of Dignity and Power Now and co-founder of #BlackLivesMatter, she has worked tirelessly promoting law enforcement accountability across the nation. Dignity and Power Now is dedicated to protecting incarcerated people and their families in Los Angeles. As executive director, Ms. Cullors has undertaken several projects ranging from the Coalition to End Sheriff Violence, Freedom Harvest artist collective, a bi-annual publication, the Dandelion Rising Leadership Institute and Building Resilience. In August of this year, the organization issued a report in collaboration with the UCLA Human Rights Clinic on the high percentage of black, mentally ill inmates. The report received coverage from multiple media outlets. Founded in 2013, #BlackLivesMatter and Ms. Cullors has been on the ground in cities across the country providing support to those who have taken action and responded to the ongoing virulent anti-Black racism permeating our society. Ms. Cullors and her team brought together more than 600 people from across the country to take part in the organization's Freedom Ride from St. Louis to Ferguson in Fall of 2014. She recently completed a fellowship at the Arcus Center for Social Justice Leadership where she prepared and led a think tank on state and vigilante violence for the 2014 Without Borders Conference and produced and directed a theatrical piece titled POWER: From the Mouths of the Occupied. Ms. Cullors is a Fulbright Scholarship recipient, was named 2007 Mario Savio Activist of the Year and received the Sidney Goldfarb award. She earned a degree in religion and philosophy from UCLA.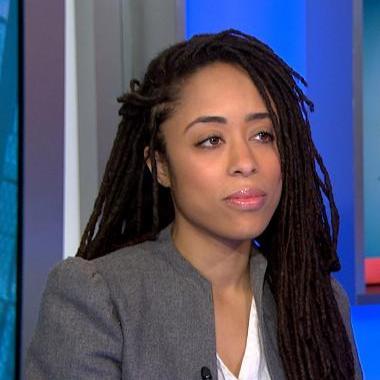 Thenjiwe McHarris, Campaign Director, US Human Rights Network/Co-Founder, BlackBird
Thenjiwe McHarris has spent her entire political and professional career challenging the injustices that imprison people and their communities in a life of poverty or behind bars. That commitment has led her to campaign on human rights issues in the United States and around the world. She honed her human rights campaign development and organizing skills at the Peoples Hurricane Relief Fund and Amnesty International USA. From working to prevent the execution of Troy Anthony Davis, to launching an economic and social rights campaign in South Africa, to helping lead high profile mobilizations around the country, she has become a highly skilled campaigner for social justice and human rights.
Thenjiwe began her political career calling for an end to policies and practices that contributed to acts of torture committed by law enforcement. She went on to help organize efforts that addressed the human rights violations that occurred during and after Hurricanes Katrina & Rita. In 2009, she joined Amnesty International where she worked on a number of campaigns including those that addressed the illicit and illegal trafficking of small arms, solitary confinement, capital punishment, excessive use of force by law enforcement, and poverty.
Thenjiwe has worked with a number of social justice organizations and movements in the US and is helping to establish a global activist collective for organizers engaged in movement building work around the world.
M. Adams, Organizer, Freedom, Inc./Young Gifted & Black Coalition
M. Adams is a community organizer and co-executive director of Freedom Inc., where she has been for seven years. Freedom Inc. works with low to no income Black and Hmong wimmin, queer folks and youth in Dane County. Born and raised in Milwaukee, Adams has been in Madison since 2003. Adams's dad has been incarcerated most of her life and she comes from a community that has been the extreme targets of police violence. Adams, herself, is also a proud dad to a 2 year old who is a primary motivator for her work. As a queer Black person, Adams has developed and advocated for a strong intersectional approach in numerous important venues: Adams is a leading figure in the Take Back the Land Movement, she presented before the United Nations for the Convention on Eliminating Racial Discrimination, the co-Author of Forward from Ferguson and a work in progress on Black community control over the police, and author to intersectionality theory in Why Killing Unarmed Black folks is a Queer issue. Most recently, Adams can be seen in person, on TV or in the newspapers giving near weekly presentations, testifying and city council meetings, and energizing crowds at protests as a member of the Young, Gifted and Black Coalition
Elle Hearns, Field Coordinator, GetEqual
Elle Hearns is a black, trans, freedom fighter who hails from Columbus, Ohio. In 2014, after the murders of Cemia Dove, Brittney Nicole Kidd-Stergis,Tiffany Edwards, and Betty Skinner, Elle turned pain into action by organizing black trans women from Ohio to have safe spaces to build and collaborate on ways to better their lives. Elle is the Central Region Coordinator for GetEQUAL for which she was appointed in early 2015. Through her work with GetEQUAL, Elle has been committed to making sure that marginalized voices, especially those of black trans women, are centered and reflected in the organization's efforts towards full federal and social equality. Elle is a strategic partner of #BlackLivesMatter and works collaboratively with the #BlackLivesMatter team. Elle's commitment to black lives goes deeper than conversation — it goes to sustainable action that will assist in the dismantling of systems that support systemic, structural, and physical violence.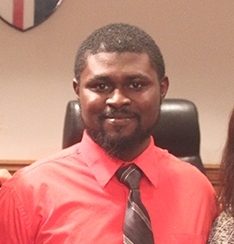 Marques Banks, Law Student, Black Movement Law Project
After seeing and hearing about the protests in Ferguson, Missouri related to the shooting and subsequent death of unarmed teenager Michael Brown, Marques Banks, a 2L at CUA Law, has been working tirelessly to raise issues about policing. Marques was so moved by all that was happening in Ferguson, he went to Missouri to find a way to get involved. He is now working with Professor Justin Hansford, Saint Louis University Law School, Nicole Lee, former president of TransAfrica and a highly regarded human rights lawyer, Purvi Shah, Center of Constitutional Rights, Advancement Project, Nathan Sheard, Mutant Legal, and Jill Humphries, the National Lawyers Guild, setting up legal support for demonstrators. They have particularly focused on the treatment of peaceful demonstrators. Banks also began working with the National Lawyers Guild, where he is working with human rights groups to train and organize observers who witness and record the treatment of peaceful demonstrators. They hope to gather research and publish it to share more broadly about the kinds of abuses they are seeing routinely in various areas of the country. If demonstrators are arrested, he also helps them gain release.
geminiimatt (Matthew Mitchell), hacker/security researcher/trainer, Cryptoharlem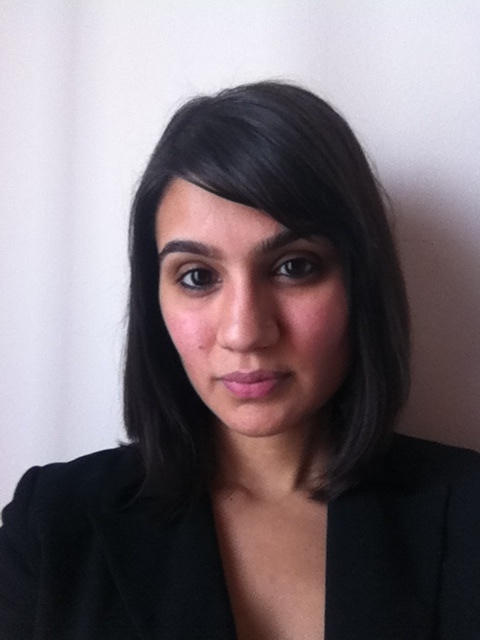 Jeena Shah, Visiting Assistant Clinical Professor of Law, Rutgers Law School
Jeena Shah is a Visiting Assistant Clinical Professor of Law at Rutgers School of Law - Newark, where she teaches the Constitutional Rights and International Human Rights Clinics. She is co-lead counsel on a lawsuit brought by Sexual Minorities Uganda, an umbrella organization for LGBTI-led groups in Uganda, against a U.S.-based anti-gay extremist for contributing to the persecution of Uganda's queer community. She also currently represents four Iraqi men in their lawsuit against a U.S. military contract for torture at Abu Ghraib. Jeena has worked closely with organizers and oppressed communities in New York, Iraq, India, and Haiti, appeared on TV and radio news programs and authored several op-eds discussing issues of U.S. militarism and imperialism, and co-designed a training on movement lawyering.
Pepe Onziema, Program Director, Sexual Minorities Uganda (SMUG)
Mr. Pepe Julian Onziema is program director of Sexual Minorities Uganda (SMUG), an advocacy network based in Kampala that works to support lesbian, gay, bisexual, transgender, and intersex (LGBTI) rights organizations across Uganda. A transgender human rights defender who has been working to strengthen the rights of sexual and gender minorities over the past seven years, Mr. Onziema serves as the LGBTI focal person on the steering committee of the Pan African Human Rights Defenders Network, speaking out on LGBTI issues at the African Commission on Human and People's Rights and the United Nations Human Rights Council. In 2012, he was awarded the Clinton Global Citizen Award for Leadership in Civil Society for his pioneering work advocating for LGBTI welfare, and also received Stonewall's "Hero of the Year" award in 2014. During his fellowship, Mr. Onziema is exploring ways in which to increase citizens' awareness of the Ugandan Constitution and Bill of Rights, with a view to enhancing their participation in democratic governance and respect for all human rights. He plans to work toward this goal by developing a training manual and booklet illustrating the rights of marginalized groups under Uganda's Constitution, with practical exercises on how specific rights may be claimed and enjoyed.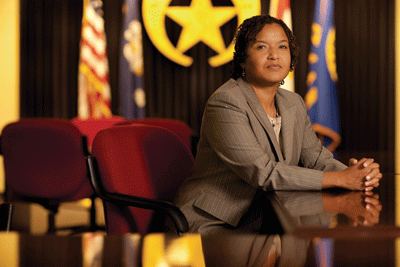 Susan Hutson, Independent Police Monitor, New Orleans Office of the Independent Monitor
The City of New Orleans welcomed Susan Hutson as the Independent Police Monitor in June of 2010. Prior to accepting the position in New Orleans, Ms. Hutson worked at the Los Angeles Police Commission's Office of the Inspector General as an Assistant Inspector General from June of 2007 until May of 2010.

Ms. Hutson holds an undergraduate degree from the University of Pennsylvania and a J.D. from Tulane University School of Law. After law school, she joined a small firm of lawyers, where she had a general practice. She left private practice to join the Corpus Christi City Attorney's Office where she served as an assistant city attorney prosecuting cases in the Municipal Court. She became Chief Prosecutor and later moved to the Employment Section, where she advised city directors on numerous employment matters, including disciplinary, constitutional, discrimination, and compensation issues. Her primary responsibilities were consulting with the Chief of Police, the Fire Chief, and other supervisors on misconduct investigations and representing the city during arbitrations and civil service hearings. While in Corpus Christi, Ms. Hutson also taught university-level courses to both undergraduate and graduate students.

Her experience in dealing with Internal Affairs and civil service law led her to the Office of the Police Monitor in Austin, Texas. She began as the Assistant Police Monitor in August of 2004 and took over as the Acting Police Monitor in January of 2006.

While working in Austin and Los Angeles, Ms. Hutson published reports for these offices, which provide valuable information to the community about how their police departments monitor themselves.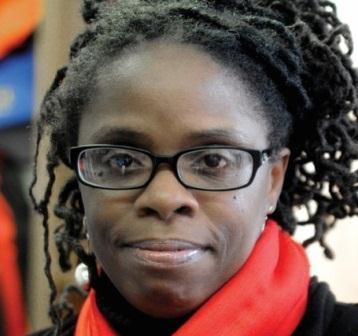 Iris Roley, Activist/Organizer, Cincinnati Black United Front
Iris Roley, a native of Cincinnati, Ohio, a freedom advocate for 13 years, designed and monitored Cincinnati Police Department (CPD) reform.
The wrongful death of two unarmed black men by the CPD in November of 2001 compelled the Cincinnati Black United Front (CBUF) to address the 14th and 15th killings in a five year period. With the blessing of the African American (AA) community, multiple community meetings/conversations were initiated.

As the Project Manager for the CBUF, Iris implemented a plan of action and strategically collected stories from the AA community to identify the problems, determine the origin of the problems and their locations, and provided a forum for community engagement to implement collective remedies.
As a result of community mobilization, over 400 stories of police brutality and misconduct‐ were collected, and documented. The documentation was the catalyst used to file a class action lawsuit against the city of Cincinnati and its police department in federal court. The lawsuit is known as the historic Collaborative Agreement and the Memorandum of Understanding between the City of Cincinnati and the Department of Justice.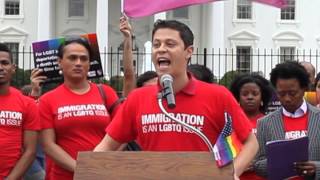 Felipe Matos Sousa-Rodriguez, Deputy Managing Director, United We Dream
Felipe Sousa-Rodriguez was born to a single mother in Brazil, who sent him at age 14 to Miami, FL, where he first dreamed of becoming a teacher. He started organizing on immigrant rights issues in 2007 while he served as student government president at Miami Dade College. He walked on the Trail of Dreams in 2010 to draw attention to the need for the DREAM Act and to push for an end to deportations. Felipe worked with Presente.org to build online strategies that connected with local community interest and he is a founding member of the National Coordinating Committee at UWD, where he represented the Southeast region.
Felipe has spent two years working at GetEQUAL, a national social justice LGBTQ organization. He has become a leading voice on the intersection of LGBTQ issues and immigrant rights. At GetEQUAL, he served as National Field Director and Co-director. Now he is the Deputy Managing Director at United We Dream. He holds an A.A. in International Relations from Miami Dade College and graduated Summa Cum Laude with a B.A. in Business Studies and a minor in Economics from St Thomas University.
Felipe was awarded the "Freedom From Fear" award from Public Interest Projects in 2011 for his work on the Trail of Dreams, he was named one of the "Top 15 Civil Rights Leaders of the 21st Century" by News One and "20 Queer People of Color You Should Know" by Out Smart Magazine. He was also listed by The Advocate as one of the "40 under 40″ list of LGBTQ leaders in 2013, and he is proud to have received YP4's Iara Peng's Alumini award. He has a long record of pressuring both Democrats (see here) and Republicans (see here) for progress on Latino and LGBTQ issues. Some of the successful campaigns he participated that led to concrete change for millions of low-income people in the US include administrative relief from deportation for young people also known as DACA, the executive action to protect LGBTQ people working for federal contractors, and the most recent victory in winning relief from deportation for millions of families also known as DAPA.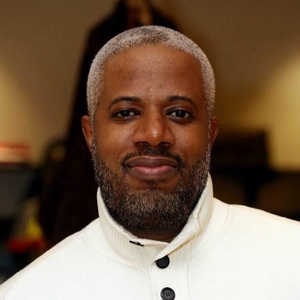 Lumumba Akinwole-Bandele, Senior Community Organizer, NAACP-LDF/ Organizer, Malcolm X Grassroots Movement
Lumumba Akinwole-Bandele is the Senior Community Organizer in LDF's Criminal Justice Practice. He is a community organizer and educator from Central Brooklyn. From 1994 – 1998 Lumumba served as programming coordinator at the Franklin H. Williams Caribbean Cultural Center African Diaspora Institute (CCC). During his tenure at CCC, he also co-found Azabache, an organizers training conference and workshop series for young activists. All the while as a Black Studies Major at City College of NY/CUNY, he went on to receive his Masters in Human Service from Lincoln University in 1998. As a member and organizer with the Malcolm X Grassroots Movement, Mr. Akinwole-Bandele helped establish its campaign to counter police abuse and misconduct. He also co-founded the world renowned Black August Hip Hop Project. Black August raises awareness and support for political prisoners in the United States. From 2002 to 2007 Lumumba served as a counselor and lecturer at Medgar Evers College/CUNY. Lumumba currently serves as an adjunct lecturer teaching Community Organizing at Lehman College/CUNY.
Rusia Mohiuddin, Somatic Coach/Trainer, Universal Partnership, Inc.
Rusia N. Mohiuddin, based in NYC, is a trainer and somatic coach who pioneered the integration of somatics into an organizing framework towards developing a new, more holistic model for social justice change work that places in its center, the necessary transformation of social change agents. Rusia is currently the Principle at Universal Partnership Consulting. Over the last 18 years, she has primarily worked in non-profit, community-based organizations in New York and also co-founded the national intermediary, Social Justice Leadership. Having worked on the frontlines as an organizer for over 8 years and leading organizations as a Director, including helping to establish Families United for Racial & Economic Equality as it's own 5013(c), Rusia brings grounded expertise to basic to advanced organizing training as well asorganizational development.
Scott Roberts, Senior Campaign Manager, Advancement Project
Scott Roberts is the Senior Campaign Manager at Advancement Project. A native of Emporia, VA, Scott studied political science at Morehouse College and the University of Chicago. Before joining Advancement Project in the fall of 2011, he worked as and organizer and strategist on electoral and issue campaigns including the 2008 Obama campaign and efforts for worker's rights, healthcare, marriage equality, immigrant rights and democratic reform. As a resident of Suitland, MD, Scott is engaged in numerous local social justice efforts in Washington, DC and Prince George's County, MD. - See more at: http://www.advancementproject.org/people/entry/scott-roberts#sthash.IlgvgOsW.dpuf
Sarah Coffey, Legal Activist, St. Louis Legal Collective
Sarah Coffey has done movement legal support for 15 years and was a founding member of the Midnight Special Law Collective. She answered the call for NLG Legal Observers in Ferguson a week after the death of Mike Brown and stayed for six months. During that time Sarah trained scores of Legal Observers, helped grow the St. Louis Legal Observer program and along with other activists, co-coordinated over 100 non-lawyer volunteers to offer legal support for protests that spanned months. Sarah is a board member of the Detroit and Michigan Chapter of the NLG and the Institute for Anarchist Studies. She works locally in Detroit on water rights, land justice and closing the digital divide, and nationally, to create a paradigm shift in power.
Alta Starr, Trainer/Coach, Black Organizers for Leadership & Dignity
Alta Starr brings a strong passion for social justice and a deep commitment to personal transformation to her work as a trainer, an organizational consultant skilled in building high-performing teams and partnerships, and a somatics coach and therapeutic bodyworker. A former teacher, counselor, and radio news producer, for twenty-five years Alta worked as a program officer and grantmaker at the New World and Ford Foundations, funding community organizing, capacity-building and leadership development. She has served on the boards of the Progressive Technology Project, the Peace Development and Needmor Funds, the Seasons Fund for Social Transformation, and the National Domestic Workers Alliance. Currently, she is an advisory council member and trainer with BOLD (Black Organizing for Leadership and Dignity), a board member of WON (Women Organizing Neighborhoods), and a leadership coach with the New York Transformative Coaching Program, a project of Generative Somatics.
Steven Pitts, Associate Chair, UC Berkeley Labor Center
Steven Pitts came to the Labor Center in August of 2001 from Houston, Texas. Steven received his Ph.D. in economics with an emphasis on urban economics from the University of Houston in 1994. His M.A. is also from the University of Houston and he holds an B.A. from Harvard University. For the 15 years prior to his arrival at the Labor Center, Steven taught economics at the Houston Community College and, for five years, he was an adjunct lecturer in the African American Studies Program at the University of Houston. At the Labor Center, Steven focuses on issues of job quality and Black workers. In this arena, he has published reports on employment issues in the Black community, initiated a Black union leadership school, and shaped projects designed to build solidarity between Black and Latino immigrant workers. Currently, a major area work involves providing technical assistance to effort developing Black worker centers around the country.
Hawthorne Smith, Licensed Psychologist/Clinical Director, Bellvue/NYU Program for Survivors of Torture
Dr. Smith is a licensed psychologist and Clinical Director of the Bellevue/NYU Program for Survivors of Torture. He is also an Assistant Clinical Professor at the NYU School of Medicine in the Department of Psychiatry. Dr. Smith received his doctorate in Counseling Psychology (with distinction) from Teachers College; Columbia University. Dr. Smith had previously earned a Bachelor of Science in Foreign Service from the Georgetown University School of Foreign Service, an advanced certificate in African Studies from Cheikh Anta Diop University in Dakar, Senegal, as well as a Masters in International Affairs from the Columbia University School of International and Public Affairs. Among his clinical duties, Dr. Smith has facilitated a supportgroup for French-speaking African survivors of torture for the past 15 years. Dr. Smith has been recognized for his work with such awards as: the Robin Hood Foundation's "Hero Award"; the "Frantz Fanon Award" from the Postgraduate Center for Mental Health; the "W.E.B. DuBois Award" from the International Youth Leadership Institute; the "Distinguished Alumni – Early Career Award" from Teachers College; the "Man of Distinction Award" from the National Association of Health Service Executives; and the "Union Square Award for Community Advocacy" from the Fund for the City of New York.
Chitra Aiyar, Sadie Nash Leadership Project
Chitra Aiyar, Executive Director, joined Sadie Nash in November 2013. She has 18 years of experience working with various local and international community organizations. Her most recent work at African Services Committee involved human rights advocacy and legal representation of African and Caribbean immigrants at the intersection of poverty, HIV, and migration. She also spent two years with Grameen Foundation USA, supporting Grameen Bank replication programs around the world and was a Fulbright Scholar in Bangladesh, researching the methodology of BRAC's non-formal education program, the world's largest and most successful NGO-run education program. Within the domestic context, Chitra has taught at various women's prisons and high schools, founded the Berkeley-based People's Test Preparation Service (an NGO that was awarded the Presidential Service Award by Bill Clinton in 1995 and continues to operate today), and is the board co-chair of the Queens-based Andolan, an organization that empowers migrant domestic workers.
Chitra has worked in radio (serving as one of the hosts of Asia Pacific Forum, a show that covers progressive issues in Asia and Asian-America on WBAI 99.5 FM) and in film as co-producer of Claiming Our Voice, a short documentary on domestic workers engaging in art and activism. Chitra has served as adjunct faculty at Columbia University, New York Law School, and Hunter College. She also designed and taught You Be the Judge for SNLP's Summer Institute in 2009 and 2010, a six-week intensive course in which students analyzed and argued Supreme Court cases including the juvenile death penalty and parental notification for a minor's abortion. Chitra has a degree in Development Studies from U.C. Berkeley and a law degree from New York University.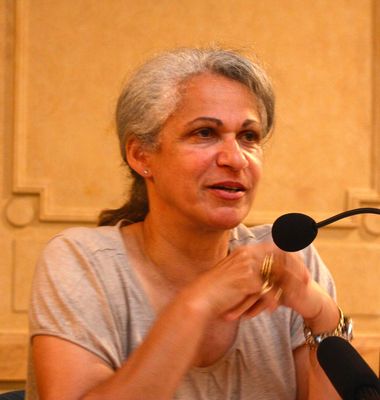 Mireille Fanon Mendès-France, Chair Rapporteur, UN Working Group on People of African
Ms. Fanon-Mendes-France has been a Professor at the University Paris V- Descartes in France and a visiting professor at the University of Berkeley in international law and conflict resolution. She has also worked for UNESCO and the French National Assembly.
She is an author of several articles on human rights and humanitarian law, as well as on racism and discrimination. In 2009, she received the Human Rights Award by the Council for Justice, Equality and Peace.
Andrea B. Williams, Program Director - Women In Prison Project, Correctional Association
Andrea Williams has been living with HIV since 1993. She and her brother were born in Brooklyn, New York, and raised by their mother Arizona. After attending Sheepshead Bay High School, Williams took classes at Brooklyn College. When she contracted HIV, she already had two daughters, Ebony and Amber. The year 1993 became a turning point for the entire family. After the diagnosis, Williams began educating herself. Eventually, she became an activist in the struggle to live with HIV/AIDS. In 1996, she gave birth to her third daughter, Jade, born HIV-negative. For seven years, Williams volunteered as a Peer Educator, educating thousands of New Yorkers about HIV/AIDS. Williams has worked with Abbott Laboratories and the Magic Johnson Foundation on the I Stand With Magic Campaign. In addition, she was the National Spokesperson for The Women Living Positive Survey conducted by The Well Project, and the 2008 Grand Marshal of the Hudson Valley AIDS Walk. She's also been the guest speaker at numerous events across the country and continues to touch the lives of the clients who she works with at her clinic.
Alexis Agathocleous, Senior Staff Attorney, Center for Constitutional Rights
Alexis Agathocleous is a Deputy Legal Director at the Center for Constitutional Rights, where he works on issues of mass incarceration, criminal justice, LGBTQ discrimination, gender justice, profiling of Muslims, and the criminalization of dissent. He is counsel for plaintiffs in Aref, et al. v. Holder, et. al., challenging policies and conditions at the Federal Bureau of Prisons' Communications Management Units, and in Ashker v. Brown, a class action lawsuit challenging long-term solitary confinement at California's Pelican Bay prison. He was lead counsel inDoe v. Jindal and Doe v. Caldwell, successful challenges to a Louisiana law that required individuals convicted of a "Crime Against Nature" to register as sex offenders.
Abdul Ali, Activist, formerly incarcerated in CMU/former plaintiff in Aref v. Holder
Abdul Ali, of Masjid Dar-Ut-Tauhid, is a DC-based activist and former jailhouse lawyer. During Ali's 27 years in prison he brought a series of cases against prison authorities, including a challenge to the BOP's policy regarding "good time credits" that impacted many other DC prisoners. As a result of Ali's organizing, and the leadership role he played in the prison Muslim community, he was labeled a radicalizer and terrorist, with absolutely no evidence or process, and placed in a secretive "Communication Management Unit" where his ability to contact the outside world was extremely limited. Since his release from prison in 2011, Ali has started Ar-Rashidun, a juvenile awareness program for at risk youth and the Brothers' Huddle, an interfaith group which throws cook-out in high-violence neighborhoods in DC to provide resources and information to community members. He also volunteers with the National Black United Front to distribute clothing, light medical supplies and food the first Sunday of each month in Ward 8. He has spoken to diverse audiences about his experiences in the CMU and the discriminatory treatment of Muslims in the prison system.
Lydia Edwards, Attorney, Greater Boston Legal Services
Lydia advocates for and represents labor trafficked domestic workers, who are disproportionately immigrant women of color, and creates legal resources to prevent continued abuse through sustainable work. Lydia has worked with domestic workers in Massachusetts either as a community advocate or by representing them in the Brazilian Immigrant Center's Domestic Worker Law and Policy Clinic. She also started a mediation project for domestic workers wherein they and their employers are trained to be mediators to help mediate conflict for other domestic workers.
Maurice Moe Mitchell, Co-Founder, Blackbird/Organizer, Movement for Black Lives
Jean-Luc Adrien, 2015 CCR Ella Baker Intern
Jean-Luc was born in Haiti and moved to South Florida when he was eleven years old. As a participant in the University of Florida African American Studies Program, and troubled by the overrepresentation of people of color in the criminal justice system, he interned at the Gainesville Public Defender's Office. His experience at the Public Defender's office served as the inspiration for his senior thesis concerning the effects of the New Orleans charter school movement on African American students' educational achievement. After college, Jean-Luc taught high school Spanish in the Mississippi Delta. Jean-Luc is a rising second year student at NYU School of Law and is currently interning at the Community Justice Project in Miami as part of CCR's Ella Baker Summer Internship Program.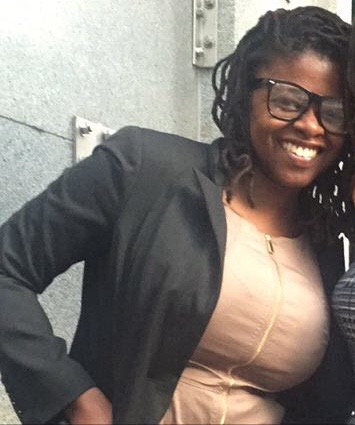 Rodline Louijeune, 2015 CCR Ella Baker Intern
Rodline is passionate about issues of social justice. She has worked in the areas of women's rights, human rights and economic development. In the past, Rodline worked in equal employment opportunity compliance. This summer she worked at the Institute for Justice & Democracy in Haiti where she contributed to advocacy efforts around the humanitarian crisis currently developing on the island of Hispaniola.
Stephanie Llanes, 2015 CCR Ella Baker Intern
Stephanie Llanes is a third-year student at Berkeley Law from San Juan, Puerto Rico. She is a Research Assistant to john a. powell where her work focuses on structural racism, implicit bias, housing, opportunity, and social mobility. She obtained her bachelor's degree from Emory University in Sociology and Women's, Gender and Sexuality Studies. While there, she co-founded and organized a racial justice student coalition, Change @ Emory, to address the racially hostile campus environment. At Berkeley, Stephanie has served as the Co-President of the Latino Law Students Association, Articles Editor for the Journal for African American Law and Policy, advocate for the Post-Conviction Advocacy Clinic, and became a National Champion, as a member of the Board of Advocates Mock Trial Team. In 2014, Stephanie interned at the ACLU of Washington, where she worked on voting rights, abolition of the death penalty, and prisoners' rights. Stephanie is currently a 2015 Ella Baker intern at the Center for Constitutional Rights (CCR) working on the government misconduct and racial justice docket.
Tyler Whittenberg, Staff Attorney, Youth Law Center/2013 CCR Ella Baker Intern
Tyler Whittenberg has been a Staff Attorney with the Youth Law Center since August 2014, where he advocates for the rights of youth in the juvenile justice and foster care systems, with a particular emphasis on educational rights and conditions of confinement. Tyler was driven to advocacy after experiencing the School-to-Prison Pipeline firsthand as both a student and middle school teacher in Columbia, South Carolina. After receiving a master's in Politics and Education from Teachers College, Columbia University, he worked to fight the re-segregation of North Carolina's public school system as an Education Policy Fellow with the North Carolina Justice Center's Education Law Project. While in law school, Tyler was an Ella Baker Fellow with the Center for Constitutional Rights and helped lead Stand Up for Each Other (SUFEO)—a student-led, direct advocacy organization that represents students who are wrongfully suspended and expelled from public schools in New Orleans. For these efforts, Tyler was awarded the Louisiana State Bar Association's 2014 Student Pro Bono Award.
Grey Torrico, Immigrant Rights Activist/Law Student
Grey has been organizing within the immigrant rights movement in FL since her days while being undocumented in college. She was part of the logistical support for the Trail of Dreams, a direct action taken by 4 young undocumented youth pushing for legal relief, who walked from Miami to DC in the spring of 2010, in the wake of the DREAM Act failing. She has worked on several successful statewide organizing campaigns, including supporting cross sectoral mobilizations to the FL state capitol in 2011 to push back the SB1070 copycat law and in 2014, supporting undocumented youth win in-state tuition for the first time after 10 years of legislative and community lobbying. She has worked in one of the most conservative counties in Florida, combating police-ICE collaboration by engaging the local community in public campaigns, direct actions through mobilizations and case by case advocacy to stop deportations and detentions. Currently, she is in pursuit of her JD, and hopes to connect law with community organizing.